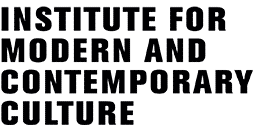 The Anthropocene: Cities, Politics, Law as Geological Agents
November 25 2014, 17.00 – 19.00, followed by a drinks reception
Fyvie Hall, University of Westminster, 309 Regent Street, London
The Anthropocene has been posited as a new geologic epoch, defined by unprecedented human disturbance of the earth's ecosystems. Buildings and cities, politics and law come into view as geological agents mobilising earth materials, minerals and energies, with unintended consequences becoming increasingly palpable. For some, the anthropocene signals the final enclosure of politics and culture within ecology; for others it calls for more rationality, planning and management; for others, the unitary 'human' of the anthropocene hides political difference and elevates a particular kind of consumer into a motor of history.
In this, the first of a series of panel discussions between the Faculties of Architecture and Built Environment and Social Sciences and Humanities aiming to open up novel and trans-disciplinary conversations between scholars in different fields working on matters of common concern, these issues will be debated.
FABE: Jon Goodbun, Senior Lecturer in Architecture; Tony Lloyd Jones, Reader in International Planning and Sustainable Development
SSH: Lucy Bond, Lecturer in English Literature; David Chandler, Professor of International Relations, CSD; Andreas Philippopoulos-Mihalopoulos, Professor of Law & Theory
Discussant: Lindsay Bremner, Director of Architectural Research
Register here via Eventbrite: https://www.eventbrite.co.uk/e/fabessh-panel-discussion-tickets-14217321391

The Institute for Modern and Contemporary Culture
University of Westminster Department of English, Linguistics and Cultural Studies
32-38 Wells Street, London W1T 3UW. United Kingdom.