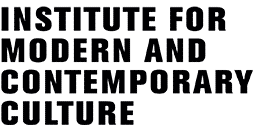 Posts from October 2022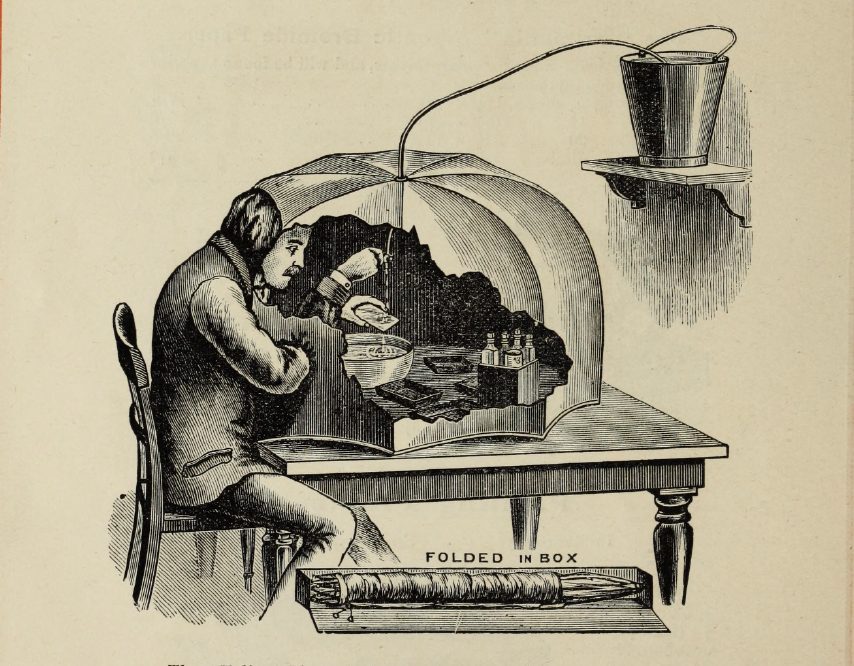 Call for papers for an event taking place on Thursday 8 and Friday 9 June 2023 at the University of Westminster & in hybrid form.
Deadline for paper proposals: by Monday 09th January 2023.
What role has the photographic darkroom played in the histories of photography and visual culture? How has this space, at times known as the camera obscura, developing room, laboratory, operating room, operating box, darkened chamber, photographic tent, dark tent, and developing tent, shaped ways of living and knowing?
Historical accounts of the wet darkroom are sparse, and critical discussions largely limited to this space as the site of photographic manipulation. Yet, the darkroom is not a neutral container for photographic production, but a space with its own materiality, rhythm, and choreography that has been central to experiences of, for example, scientific experimentation, research, learning, commerce, colonial encounters, political and cultural agency, sociability, and individual and artistic expression.
This hybrid two-day event initiates a critical conversation about the largely overlooked space of the darkroom, and outlines new ways to research, theorise, and interpret the roles that it has played in our modern world. In the Photographic Darkroom will seek to do so by shifting the focus from the visual product (e.g., negatives and prints) to the setting itself within which these objects were produced, positing that the material, socio-cultural, and corporeal dimensions of the darkroom had an influence on how people conceptualised and, consequently, understood photography. This will enable us to rethink the role of photography in the development of modern visual culture, and its wider historical relations, from fresh viewpoints.
To this end, we invite papers for 15 minute presentations from academics, practitioners, and museums and archives professionals at all career stages working in research areas such as photographic history, visual culture, media and communications studies, social, cultural and media history, cultural studies, history of art, archives and records management, and any other related fields of research.
Proposals may explore, but are not limited to: Commercial photographic laboratories; Bodily and sensory experiences in the darkroom; Darkroom diseases; Darkroom networks and related communities of practice; Darkroom practices vis-à-vis visual epistemologies; The darkroom technician; The darkroom in visual and popular culture; Global histories of the darkroom (from any historical period); Historic darkrooms; The material culture of the darkroom; Performative and tacit forms of knowledge in the darkroom; Portable darkrooms; Power relations in the darkroom; The relationship between the darkroom and the natural environment; The relationship between the space of the darkroom and its place within urban and not-urban contexts; Researching the darkroom in archives and special collections
Paper proposals should be submitted as ONE Word or PDF document to Dr Sara Dominici at s.dominici1@westminster.ac.uk by Monday 09th January 2023. The document should include:
Your full name
Email address
Institutional affiliation (when applicable)
Paper title
Proposal of no longer than 300 words for presentations of 15 minutes
Indication of whether you would be presenting in person or online
Short biographical note (100-140 words)
Event format: The event will take place at the University of Westminster in London (UK) in hybrid form and we will be able to accommodate a number of online presentations. The language of the event will be English.
Importantly: Selected speakers will be invited to contribute extended versions of their papers to a journal special issue or edited volume on the same theme. Please could all the applicants consider their paper proposals for research not yet published elsewhere as expressions of interest to contribute to the edited publication as well, or specify in the document itself if their paper proposal is based on research that has already been published elsewhere and/or if they would not want to be considered for the edited publication.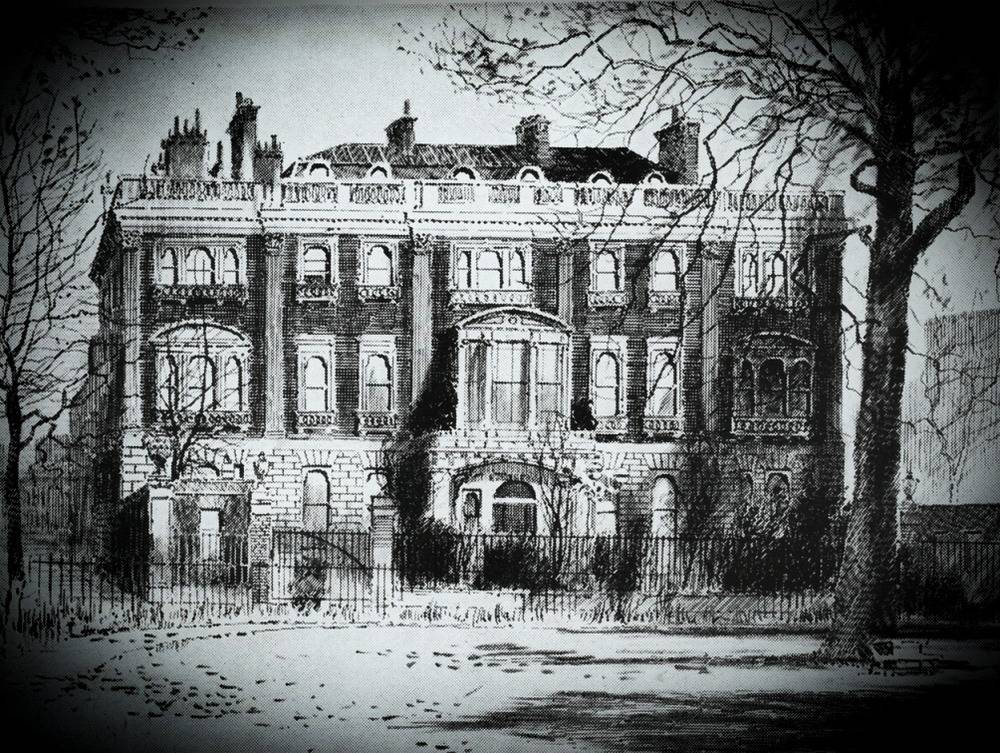 Friday 28th October, 18.30 – 19.45
Great Gallery, The Wallace Collection, Manchester Square, London W1U 3BN
The Music of the Gothic
This Halloween, discover the music of storms and Sicilian peasants, of noble heroes and heroines, and of bandits, witches and ghosts in this intimate lecture-recital. Inspired by the music recitals that bewitched the residents and guests of London's townhouses in the 18th and early 19th centuries, we invite you to explore the music of Gothic: works composed for plays, melodramas and ballets by composers such as Stephen Storace, Michael Kelly, Thomas Busby, Matthew Peter King and Harriet Abram. Modern Gothic music often sounds eerie, unsettling and full of suspense. But has the music of Gothic always sounded like this? When did its characteristic mood become established? Our own Dr Emma McEvoy will address these questions and more, with live excerpts played by a small orchestra and singers, under the musical direction of Seb Gillot.
Book your place here.

The Institute for Modern and Contemporary Culture
University of Westminster Department of English, Linguistics and Cultural Studies
32-38 Wells Street, London W1T 3UW. United Kingdom.