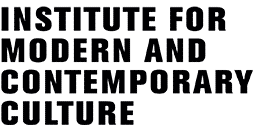 Posts from November 2020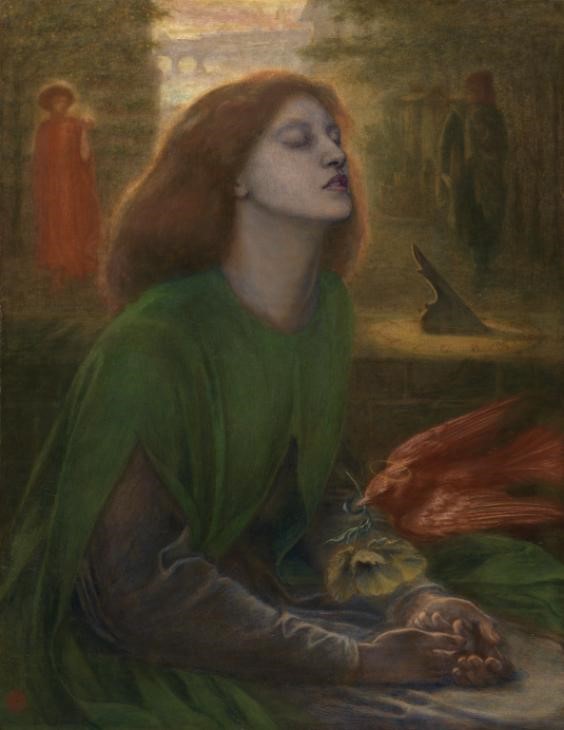 Wednesday 2nd December, 5.00-6.30 pm
Online seminar at the University of Westminster
The forgotten man of letters, Gabriele Rossetti: His discovery of Dante's esoteric love and its influence on nineteenth- and twentieth-century English literature
Piero Latino (Sorbonne Université -University of Westminster) 
Nineteenth-century England, and in particular London, was the theatre of an event which has been marginalised and forgotten by critics: the discovery of the esoteric dimension of Dante's work. It was Gabriele Rossetti – father of the more famous Pre-Raphaelite poet and artist Dante Gabriele Rossetti – who spoke for the first time of the esotericism in the Divine Comedy. According to Gabriele Rossetti, the topos of love was not a feeling expressed in poetic verses but hid a secret doctrine. Thus, the beloved girls or the rose, flower of love, were symbols of an occult wisdom. This conception of a mysterious love recalls what Yeats wrote in the Secret Rose, where he affirmed that Eros has a hidden face "because no man or woman from the beginning of the world has ever known what love is". This paper shows that the esotericism of Dante is present in nineteenth- and twentieth-century English literature, such as in works by Blake, Yeats, Joyce or Pound. All these poets were profoundly influenced by Dante who, in his Divine Comedy, warned the reader about an initiatory doctrine protected by the law of the secret: "O you who have sane intellects, / Look at the doctrine which is hidden / Under the veil of strange verses".
For further information (including online link to the seminar), please contact:
frankie.hines@my.westminster.ac.uk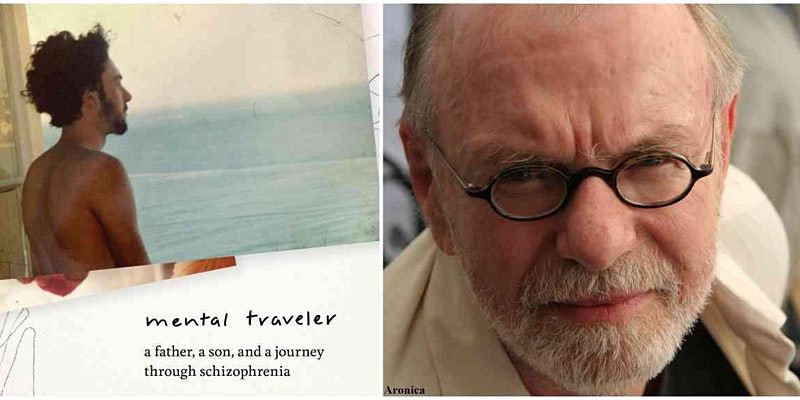 Wednesday 9th December, 6.00-8.00 pm
Online seminar at the Institute for Modern and Contemporary Culture
Presentation of Mental Traveler: A Father, a Son, and a Journey Through Schizophrenia by WJT Mitchell, with Antony Gormley
The IMCC is delighted to announce a presentation of W.J.T. Mitchell's latest book, Mental Traveler: A Father, a Son, and a Journey through Schizophrenia on Wednesday 9th December.
W.J.T. Mitchell is the Gaylord Donnelley Distinguished Service Professor of English and Art History at the University of Chicago, and is known for his many books on visual culture, media and politics. This memoir tells the story of one family's encounter with mental illness and bears witness to the life of the talented young man who was his son, Gabriel Mitchell. The event will include a short film about Gabriel's work as an artist made by his sister, Carmen Mitchell, and a reading from the memoir of his life by his father.
Sculptor Antony Gormley will also join the event to talk about his sculpture, "The Infinite Cube", inspired by one of Gabriel's ideas.
Registration required via Eventbrite. Further details inside the Eventbrite page.

Wednesday 18th November, 5.00-6.30 pm
Online seminar at the University of Westminster
Anarchism and Literature: A Discussion
Joanna Freer (Exeter University) & Frankie Hines (University of Westminster) 
"Starting back toward life": Anarchism and Mental Health in Toni Cade Bambara's The Salt Eaters
Joanna Freer (Exeter)
Anarchism, in my understanding, seeks to promote maximum individual autonomy in combination with flexible, cooperative communities. Bambara's novel The Salt Eaters (1980) emphasises the mental health impacts of a lack of individual political autonomy, as the protagonist Velma Henry suffers a breakdown resulting from her experience working in representative politics in the highly politicized landscape of the American south in the 1970s. The novel details Velma's frustration with traditional left political campaigns that completely side-track women, who end up doing most of the work for none of the rewards. This frustration and overwork, it is suggested, leads to Velma's breakdown, but her recovery is achieved via a healing practice that eschews exploitative hierarchies. I argue that a reading of the experiences that trigger Velma's suicide attempt and of the successful healing process that she undergoes in the novel provides insights into how communities that work on anarchist principles may play a role in encouraging good mental health.
Toward an Anarchist Literary Instrumentalism
Frankie Hines (Westminster)
Anarchist theory and practice pursue a pointed critique of the incipient authoritarianism of representation, rejecting both the institutions of liberal-democratic states and the representative function of the revolutionary party. In place of representation, anarchists pursue an ethic of direct action which emphasises the possibilities afforded by unmediated intervention in the political sphere. I argue that an anarchist literary theory—one capable of apprehending texts produced by anarchist movements—must similarly foreground anarchism's hostility to representation: adhering to the direct action ethic, it must understand texts in terms of their effects. Introducing such a "literary instrumentalism", I will explore anarchist texts in terms of their multifaceted relationships to anarchist movements in the United States since the 1970s.
For further information (including online link to the seminar), please contact:
frankie.hines@my.westminster.ac.uk

The Institute for Modern and Contemporary Culture
University of Westminster Department of English, Linguistics and Cultural Studies
32-38 Wells Street, London W1T 3UW. United Kingdom.