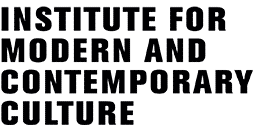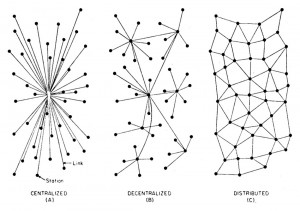 The Continuities of Cold War Systems: A Symposium
Thursday 27th February 2014, 9am-6pm.
The Boardroom, University of Westminster, 309 Regent Street
Hosted by John Beck (Westminster) and Ryan Bishop (Winchester School of Art), participants include Ele Carpenter (Goldsmiths), Fabienne Collignon (Sheffield), Mark Coté (King's), Dan Grausam (Durham), Ken Hollings (Middlesex), Adrian Mackenzie (Lancaster), Jussi Parikka (Winchester), John Phillips (Singapore), Adam Piette (Sheffield), Jennifer Pybus (Winchester), James Purdon (Cambridge), Aura Satz (London Consortium), Neal White (Bournemouth).
From the late 1940s through the 1980s systems analysis, cybernetics, and information theory came to shape military, business, government and academic thinking on a wide array of subjects. The influence of such thinking is also evident in the arts, from the so-called systems novels of the 1960s and 70s, to minimalist and electronic music, conceptual art, and the emergence of electronic media. The end of the Cold War did not end systems thinking; indeed, given the phenomenal expansion of computer technologies into every aspect of contemporary life it is fair to say that we are now living in a world imagined and engineered during the Cold War. This event seeks to address the ways the Cold War, particularly through a consideration of systems thinking, continues to shape the contemporary.
RSVP John Beck: j.beck@westminster.ac.uk.

The Institute for Modern and Contemporary Culture
University of Westminster Department of English, Linguistics and Cultural Studies
32-38 Wells Street, London W1T 3UW. United Kingdom.