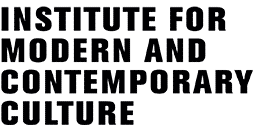 Memory Studies Unbound explores the ways that environments register and mediate the memories of catastrophe and injustice. The IMCC has been a key partner in The Natural History of Memory project, with colleagues at Goldsmiths and King's, including conferences organized in association with the School of Advanced Study, Ghent University, Maastricht University, and Natural History Museum. More recently, the same collaboration has led, for instance, to the 'Environmental Racism in the United States' project funded by the British Academy for which Lucy Bond was co-investigator. Bond was also the first ever Visiting Research Fellow at the National Museum of African American History and Culture as part of her ongoing research project on race and memory in the American South.
Key Publications
John Beck, 'Reading room: erosion and sedimentation in Sebald's Suffolk'
Lucy Bond, Frames of Memory after 9/11: Culture, Criticism, Politics, and Law
Lucy Bond et al, eds, Planetary Memory in Contemporary American Fiction
Lucy Bond et al, eds, Memory Unbound: Tracing the Dynamics of Memory Studies
Lucy Bond et al, eds, The Transcultual Turn: Interrogating Memory Between and Beyond Borders
Harriet Evans, 'Guo Yuhua: narratives of the "sufferer" as historical testimony'
Harriet Evans, 'Reconceptualising Heritage in China'
Rachel Lichtenstein, 'A Little Dust Whispered'
Rachel Lichtenstein, Archiving Chalkwell Hall
Federica Mazzara, 'Objects, Debris and Memory of the Mediterranean Passage'

The Institute for Modern and Contemporary Culture
University of Westminster Department of English, Linguistics and Cultural Studies
32-38 Wells Street, London W1T 3UW. United Kingdom.