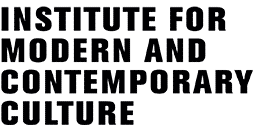 Anne Witchard, ed. British Modernism and Chinoiserie (Edinburgh University Press, 2015)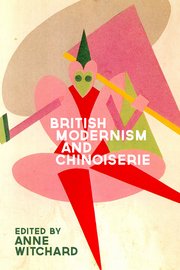 British Modernism and Chinoiserie examines the ways in which an intellectual vogue for a mythic China was a constituent element of British modernism. Traditionally defined as a decorative style that conjured a fanciful and idealized notion of China, chinoiserie was revived in in London's avant-garde circles, the Bloomsbury group, the Vorticists and others, who like their eighteenth-century forebears, turned to China as a cultural and aesthetic utopia. As part of Modernism's challenge to the 'universality' of so-called Western values and aesthetics, the turn to China would contribute much more than has been acknowledged to Modernist thinking.As these ten new chapters from leading scholars in the field demonstrate, China as an intellectual and aesthetic utopia dazzled intellectuals and aesthetes, at the same time the consumption of Chinese exoticism became commercialised. From cutting-edge Modernist chic to mass culture and consumer products, the vogue for chinoiserie style and motifs permeated the art and design of the period.
British Modernism and Chinoiserie has been very well conceived—its topic, period and geography is well focused, but its generic range is broad. The book's disciplinary 'home' is clearly English literature, but it explores connections with art writing, travel writing, garden design, art history, ballet, theatre, fashion and film.

– Rebecca Beasley, University of Oxford

The Institute for Modern and Contemporary Culture
University of Westminster Department of English, Linguistics and Cultural Studies
32-38 Wells Street, London W1T 3UW. United Kingdom.