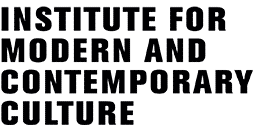 Thomson and Craighead will be talking about recent work at Tate Modern on December 12th as part of this event – do come along if you are able:
+ Outside the Material World. Saturday 12 December 2009,
11.00–17.00 Starr Auditorium, Level 2, Tate Modern
To coincide with the exhibition Pop Life: Art in the Material World, this symposium explores artists' relationships to the market from the 1970s to the present by focusing on mail and ephemeral art outside the market, and in collections and exhibitions today. Given the present financial crisis, strategies of insertion and the circulation of art are reassessed by artists, curators, archivists and academics.
Speakers: Felipe Ehrenberg, Professor Dawn Ades, Thomson and Craighead, Michael Asbury, Adrian Glew, Cristina Freire and, co-curators of Pop Life: Art in a Material World, Alison Gingeras & Catherine Wood.
See: http://www.tate.org.uk/modern/eventseducation/symposia/20640.htm for booking information and details of the full programme

The Institute for Modern and Contemporary Culture
University of Westminster Department of English, Linguistics and Cultural Studies
32-38 Wells Street, London W1T 3UW. United Kingdom.