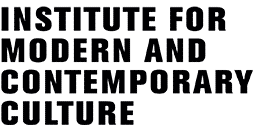 Professor Pepper's Ghost: Six Evenings of Visual Magic
The Old Cinema, University of Westminster, 309 Regent Street
A collaboration between the IMCC and the Magic Lantern Society, following on from a successful series of events in 2008, the old Polytechnic cinema at the University of Westminster's Regent Street building, where the first ever motion picture was shown in the UK, will be hosting a series of six Thursday night lectures on pre-cinematic technologies of the visual.
All the talks start at 7pm, with doors open from 6pm, and are free of charge.
Thursday 12 November 2009
'Professor' Mervyn Heard, 'Phantasmagoria-mania'
Thursday 26 November 2009
Simon Warner, 'Lavater – The Shadow of History'
Thursday 10 December 2009
Dr Frank Gray, 'Visualising the Marvellous: G.A. Smith and his film Santa Claus'
Thursday 28 January 2010
Paul Kieve, 'Grappling with Ghosts: Staging Ghost Effects in the Modern Theatre'
Thursday 11 February 2010
Mark Butterworth, 'Geared to the Stars: Victorian Astronomy through the Magic Lantern'
Thursday 25 February 2010
Stephen Herbert, 'From Anorthoscope to Zoopraxiscope: An A-Z of Victorian Animated Cartoons'
Download the programme here.
Watch the Old Cinema slideshow on the BBC News website here.

The Institute for Modern and Contemporary Culture
University of Westminster Department of English, Linguistics and Cultural Studies
32-38 Wells Street, London W1T 3UW. United Kingdom.