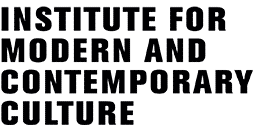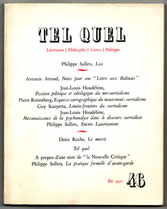 SURREALISM, POST-WAR THEORY, AND THE AVANT-GARDE
Friday 27 – Saturday 28 November 2009
17.15 – 19.00, 27 November
10.00 – 18.30, 28 November (with registration from 9.30)
Kenneth Clark Lecture Theatre, The Courtauld Institute of Art, London
Special Keynote Address: Professor Allan Stoekl (Penn State), 'The Drift: Surrealism, Situationism and Postsustainable Strategies of Gleaning'
Friday 27 November, 17.30-19.00, followed by reception
Saturday Speakers: Lucy Bradnock (Getty Research Institute), David Cunningham (University of Westminster), Jonathan Eburne (Pennsylvania State University), Jill Fenton (Queen Mary, University of London), Patrick ffrench (Kings College, University of London), Steven Harris (University of Alberta, Edmonton), Alyce Mahon (Trinity College, Cambridge), Gavin Parkinson (The Courtauld Institute of Art), Michael Richardson (independent scholar).
Ticket/entry details: £10. Please send a cheque made payable to 'Courtauld Institute of Art' to: Research Forum Events Coordinator, The Courtauld Institute of Art Research Forum, Somerset House, Strand, London WC2R 0RN, clearly stating that you wish to book for the 'Surrealism, Post-War Theory and the Avant-Garde conference'. Or call 020 7848 2785/2909 to make a credit card booking. Or, for further information, send an email to ResearchForumEvents@courtauld.ac.uk
Programme can be downloaded here.

The Institute for Modern and Contemporary Culture
University of Westminster Department of English, Linguistics and Cultural Studies
32-38 Wells Street, London W1T 3UW. United Kingdom.