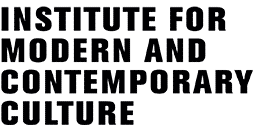 A new blog post on wind farms and peak oil, by the Institute's resident environmental activist and ecological architect Jon Goodbun, is now up on the website of our friends The Polytechnic. Check it out here.

The Institute for Modern and Contemporary Culture
University of Westminster Department of English, Linguistics and Cultural Studies
32-38 Wells Street, London W1T 3UW. United Kingdom.