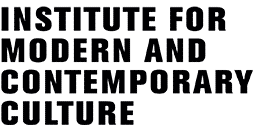 We are thrilled to announce that the IMCC's Dr Alexa Wright has been awarded an AHRC Fellowship for 2010-11, and will be spending part of the forthcoming academic year as a Fellow at the prestigious Banff Centre in Canada.
Alexa's AHRC project is entitled 'A View From Inside', and is a collaboration with Professor Graham Thornicroft at the Institute of Psychiatry, King's College, London and Post-Doctoral Research Fellow, Dr Heidi Lempp. For the project, Alexa will create a series of eight large-scale digitally manipulated photographic portraits of people with short-term psychotic disorders or episodic conditions like schizophrenia. These images will challenge the viewer to readdress his or her ideas about 'the type of people' represented. Subjects will be depicted in such a way that does not make them appear different in any way, but the settings in which they are located will be altered digitally to coincide with the perceptual experiences described by each person.
The project will draw on the symbolism and techniques of eighteenth-century portrait painting as a means of representing the lived experiences of the subjects. Alexa will spend time working with individuals who experience psychotic disorders that lead to an intermittent loss of contact with reality in order to find a language comparable to the codes employed in eighteenth-century portraiture to represent both their outward appearance and their internal experience of what is 'real'.
At Banff, Alexa will be taking part in the residency 'The distance between our minds and thoughts equals the distance between our words and mouths', led by Jan Verwoert, where she will produce her audio/video installation, 'Heart to Heart'.

The Institute for Modern and Contemporary Culture
University of Westminster Department of English, Linguistics and Cultural Studies
32-38 Wells Street, London W1T 3UW. United Kingdom.