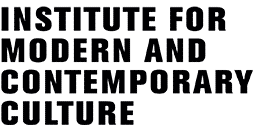 The Hole in Time: German-Jewish Political Philosophy and the Archive
Date: Wednesday 23rd June – Thursday 24th June 2010, 9.30-6.00 

Venue: Portland Hall, University of Westminster, 4-16 Little Titchfield Street, London W1W 7UW
Left discussions of politics and history owe much to German-Jewish theories of temporality that emerged in response to the political crises of twentieth-century Europe; such theories helped to problematize both the life of the individual and how the state perceived it. The workshop 'German-Jewish Political Philosophy and the Archive' brings together interested parties to engage with the data collection and archival dimensions of German-Jewish conceptions of temporality, history and crisis, as well as the German-French dialogue in critical philosophy.
Speakers: Howard Caygill (Goldsmiths, London); Matthew Charles (Middlesex); David Cunningham (IMCC, Westminster); Rebecca Dolgoy (Montreal/ FU Berlin); Andrew Fisher (Goldsmiths, London); Sami Khatib (FU Berlin); Veronika Koever (Queen Mary, London); Nicholas Lambrianou (Birkbeck, London); Nitzan Lebovic (Tel Aviv/Sussex); Birte Loeschenkohl (Frankfurt); Manu Luksch (London); Andrew McGettigan (University of the Arts, London); Reut Yael Paz (RishonLeZion); Silvia Richter (Heidelberg); Shela Sheikh (Goldsmiths, London); Tommaso Speccher (FU Berlin); Elina Staikou (Goldsmiths, London)
Chairs: Paul Betts, Christian Wiese, Esther Leslie, Sas Mays, Leena Petersen, Keston Sutherland
Co-organised by the IMCC and Centre for German-Jewish Studies, University of Sussex

The Institute for Modern and Contemporary Culture
University of Westminster Department of English, Linguistics and Cultural Studies
32-38 Wells Street, London W1T 3UW. United Kingdom.