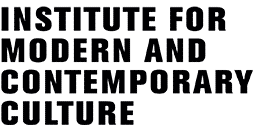 Never one to rest of his laurels, soundscape-ist Joe Banks is out and about in the next six weeks. He's underground in Hackney, improvising at The Chelsea Theatre on the Kings Road, and noise-making in Harrow. Catch him if you can!
'When The Dust Settles' – live electromagnetic sound installation, sculpture, performances and video by Melanie Clifford, Nicola Counsell, Disinformation, Esmeralda Munoz-Torrero + Zai Tang, Raagnagrok, Tai Shani, David J. Smith, The Stargazer's Assistant, Neil Taylor, Sophie Tom and Amanda Whittle, in an extraordinary underground location…
http://www.youtube.com/watch?v=8ICHv7V5yIY
http://www.youtube.com/C4eye
The Bunker
18 Ashwin Street
London E8 3DL
Performances start 7.30pm
Thurs 7th Oct – 6.30 to 11.30pm
8th + 9th Oct – midday to 10pm
10th Oct – midday to 5pm
Admission Free
http://www.campbellworks.org/content/when-dust-settles-dalston-bunker
Bus – 30, 38, 67, 76, 149, 242, 243, 277, Train – Dalston Kingsland, Tube – Dalston Junction
>>>>>>>>>>>>>>>>>>>>>>>>>>>>>>>>>>>>>>>>>>
'Film/ Music/ Other' (Music Orbit Series 2) Disinformation and the Music Orbit Ensemble – Steve Beresford, Joel Bell, Francesca Thompson and Ben Crawley, improvising live scores to the films 'Spellbound', 'Fire in the Eye' and 'Blackout' by Disinformation. Programme includes "Electronic Labyrinth THX1138 4EB" – the first experimental short by director George Lucas and legendary sound-designer Walter Murch, the extraordinary 'C'était un Rendezvous' by the French Jewish-Algerian film-maker Claude Lelouch, 'The Elephant and the Ship' and 'Monet's Dream' by artist and composer Ian Harris.
8pm Thurs 14th Oct 2010
The Chelsea Theatre
World's End Place
Kings Road
London SW10 0DR
Admission £5
http://www.facebook.com/group.php?gid=240635372337
http://www.musicorbit.co.uk/node/473
Presented by Music Orbit in association with Brunel University and the PRS Foundation. Bus – 22 or 11 heading west from Sloane Square tube (get off when you see the 'World's End Distillery' on your left).
>>>>>>>>>>>>>>>>>>>>>>>>>>>>>>>>>>>>>>>>>>
Usurp Arts Lab – performance, electronic music, documentary film, painting, sculpture and installations by Daniel Ackie, Blue Daisy, Sarah Cramer, Disinformation, Katy O'Donovan, Sarah Fowler, Reynir Hutber, Dilaksky Kandasamy, Natalie Leer, Isabel & Sophia Moseley, Aleesha Nandhra, Sheena Patel, Alice Turner, Aoife Twomey, Simon Underwood and Rich Watson.
http://www.youtube.com/watch?v=Cd61OQ6HIG4
Launch party + performances – 7pm Fri 12 Nov
Closing party – 7pm Sun 28 Nov
Usurp Art Gallery & Studios
140 Vaughan Road
London HA1 4EB
http://www.usurp.org.uk/
Usurp Gallery is 2 mins walk from West Harrow tube, 20 mins from Baker Street taking the Met Line towards Uxbridge. Gallery open Thursdays to Sundays 2pm to 8pm.

The Institute for Modern and Contemporary Culture
University of Westminster Department of English, Linguistics and Cultural Studies
32-38 Wells Street, London W1T 3UW. United Kingdom.