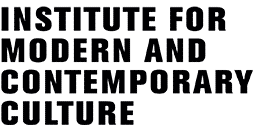 MA Visual Culture, University of Westminster, London
Places are still available for September 2010 entry.
The MA in Visual Culture is a unique multi-disciplinary course established around the belief that visual literacy, and the impact of visual forms of thinking and working play a significant role in our contemporary global, network society. The MA balances historical and theoretical debates in the field of visual culture studies with a rigorous interrogation of cultural practices across: contemporary visual arts, capitalism and culture; the material culture of the city; activism and popular politics; institutions and their archives; globalization and new media technologies. The MA also draws upon the cultural institutions and intellectual resources of central London.
The course team is composed of leading scholars, curators, and fine art practitioners. As such it is an intellectual environment conducive to students with similar backgrounds and aspirations, committed and hoping to contribute professionally to the local, national and international world of cultural organisation, the creative economies, and cultural institutions.
For further details: email course-enquiries@westminster.ac.uk, call +44 (0)20915 5511, or visit our website:
For more information on our other courses, MA Cultural and Critical Studies and MA English Literature, as well as our PhD programme in Arts, Humanities, and Cultural Institutions, click here.

The Institute for Modern and Contemporary Culture
University of Westminster Department of English, Linguistics and Cultural Studies
32-38 Wells Street, London W1T 3UW. United Kingdom.