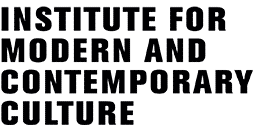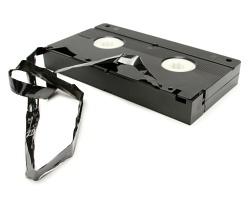 Old Media / New Work: Obsolete Technologies & Contemporary Art
Saturday 1st May 2010, 9am-6pm
Portland  Hall, University of Westminster, 4-16 Little Titchfield St, London W1W 7UW
Contemporary art shows renewed interest in 'lost', 'obsolete', and 'archaic' visual media forms and the illusion-producing processes of the past—for example: the camera obscura, the magic lantern, stereoscopy, Victorian stage illusion, shadowgraphy, optical toys, the panorama and stylised period representations such as the imagery of spiritualism, automatic writing and early photographic techniques. A platform for engagement with such 'old media' has been provided by the Magic Lantern Society's popular public lecture series, Professor Pepper's Ghost, at the University of Westminster this year. As a further development, the conference 'Old Media / New Work' will concentrate on art and artists working with or around such 'lost' practices, in order to show, discuss, and explore such work in context of contemporary relevance and future possibilities.
Speakers:
Madi Boyd (Independent): 'Pepper's Ghost for the 21st Century'
Ignaz Cassar (Leeds / Nottingham Trent): 'The Image of, or in, Sublation'
Mark Ferelli (Independent): 'Michael Reeves Directs'
Mark Jackson (IMT Gallery): 'Audiobooks of the Dead: William Burroughs & Konstantīns Raudive'
Ben Judd (Independent): 'Magic, Belief, and Immersion'
Naomi Kashiwagi (Independent): 'Reinventing the Reel: Reclaiming the Everyday'
Wiebke Leister (LCC): 'Towards an Iconography of the White Face'
Olivia Plender (Independent): 'A Stellar Key to the Summerland'
Peter Ride (Westminster): 'When Everything Old is New Again'
Aura Satz (London Consortium): 'Sound Seam: Gramophone Grooves & Primal Sound'
Dan Smith (Chelsea): 'October Outmoded: Utopian Failure & Technological Possibility'
Simon Warner (Independent): 'Isolating V5: Towards a Human Zoetrope'

Entrance is free but, as places are numbered, please contact the organisers, Sas Mays (IMCC) and Mervyn Heard (Magic Lantern Society), for a place: oldmedianewwork@live.com

The Institute for Modern and Contemporary Culture
University of Westminster Department of English, Linguistics and Cultural Studies
32-38 Wells Street, London W1T 3UW. United Kingdom.