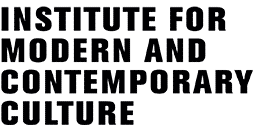 For the interest, entertainment, and amusement of IMCC-types: A new publication of visual and material culture, a newspaper called Paperweight, has been launched in the last week.
Paperweight draws together writers, researchers, academics, enthusiasts, designers, artists and curators, with each issue taking a timely theme related to visual and material culture; contributors use this theme as a starting point, or an end point, or something in-between, to explore the territory from different vantage points. The aim for the publication is to offer an alternative space to the journal article, the book, the exhibition catalogue or the gallery; and to promote the work of visual and material culture to as broad an audience as possible. For more information see here.
The first issue of Paperweight, 'Screen: The Birthday Issue' is now available for sale via the newspaper's website for an incredibly modest £3. To order a copy, see here. As a special introductory offer,Paperweight is also offering a subscription to issues 2 and 3 for only £4.
The contents of the first issue of Paperweight are:
Mervyn Heard on Smoke Screens / Øyvind Vågnes on the Cultural History of the Zapruder Film / Matt Lodder on Televising the Tattoo / Marquard Smith on Metadata / Howard Pensly on Boatology / Zoe Hendon on Sun and Screens / Laine Nooney on Female Gamers / Geo Takach on Writing Between Stage and Screen / Paul Micklethwaite on Screen Ecology / Scientific Encounters with Alexander Doust / Harriet Riches on Sally Mann's 'The Family and The Land' / Rebecca Onion with Some Notes on Toys
The second issue, due for publication in April 2010, will take 'ghosts' as its theme. Ideas for possible submissions are invited through submissions@polygraphia.co.uk.

The Institute for Modern and Contemporary Culture
University of Westminster Department of English, Linguistics and Cultural Studies
32-38 Wells Street, London W1T 3UW. United Kingdom.