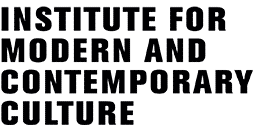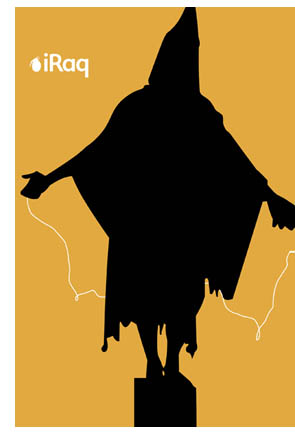 Cloning Tom: An Audience with W.J.T. Mitchell
Monday 13th June 2011, 2:00-6:00pm , 309 Regent Street, University of Westminster
To celebrate the publication of Cloning Terror: The War of Images, 9/11 to the Present (University of Chicago Press), the Institute for Modern and Contemporary Culture is thrilled to host an audience with Professor W. J.T. Mitchell. Mitchell will deliver a presentation entitled 'The Historical Uncanny:  Phantoms, Doubles, and Repetition in the War on Terror'. His presentation will be followed by a Roundtable with contributors including Maxime Boidy (Strasbourg), Abdelwahab El-Affendi (Westminster), Eyal Weizman (Goldsmiths), and Mitchell himself. The event will be chaired by Dr Marquard Smith (Westminster).
The event is FREE but booking is essential so please RSVP to Sharon Sinclair: sinclas@wmin.ac.uk
Professor W. J. T. Mitchell is Editor of Critical Inquiry and the Gaylord Donnelley Distinguished Service Professor in the Department of English Language and Literature, the Department of Art History, and the College at the University of Chicago. He is the author of seminal books including What Do Pictures Want? and Iconology: Image, Text, Ideology, and editor of collections such as Against Theory, Landscape and Power, On Narrative, and Picture Theory.
Maxime Boidy is the French translator of W.J.T. Mitchell's Cloning Terror (with S. Roth) and has also translated books by Susan Buck-Morss and Mike Davis, as well as Mitchell's Iconography. He is a doctorial candidate in the Laboratoire Cultures et Sociétés en Europe at Université de Strasbourg.
Dr Abdelwahab El-Affendi is Reader in Politics at the Centre for the Study of Democracy, University of Westminster and co-ordinator of the Centre's Democracy and Islam Programme. He is also currently an ESRC/AHRC Fellow in the Global Uncertainties Programme working on a project entitled 'Narratives of Insecurity, Democratization and the Justification of (Mass) Violence.' Dr El-Affendi is author of books including About Muhammad: The Other Western Perspective on the Prophet of Islam, The Conquest of Muslim Hearts and Minds, For a State of Peace: Conflict and the Future of Democracy in Sudan, Rethinking Islam and Modernity, and Who Needs an Islamic State?
Dr Marquard Smith is Director of the Institute for Modern and Contemporary Culture, University of Westminster, and Founder and Editor-in-Chief of Journal of Visual Culture.
Dr Eyal Weizman is Director of the Centre of Research Architecture at Goldsmiths, University of London. His work includes buildings and stage sets in Israel/Palestine and Europe. Weizman works with a variety of NGOs and Human right groups in Israel/Palestine. He co-curated the exhibition A Civilian Occupation: The Politics of Israeli Architecture, and co-edited the publication of the same title. These projects were based on his human-rights research, and were banned by the Israeli Association of Architects. They were later shown in the exhibition Territories in New York, Berlin, Rotterdam, San Francisco, Malmoe, Tel Aviv and Ramallah. His books include Lesser Evils, Hollow Land, A Civilian Occupation, and the series Territories 1,2 and 3.

The Institute for Modern and Contemporary Culture
University of Westminster Department of English, Linguistics and Cultural Studies
32-38 Wells Street, London W1T 3UW. United Kingdom.