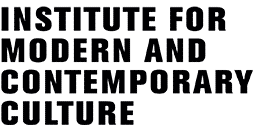 Contemporary Vernacular Photographies
Saturday 3rd September 2011, 9.30 – 5.00
Portland Hall, University of Westminster, 101 New Cavendish Street, London W1W
The term 'vernacular photography' has been used to describe a type of imagery that has been produced by a non-professional for private purposes, and can also refer to photographs of vernacular practices that have been sanctioned by state mechanisms. In these contexts, this symposium will specifically address the political, cultural, and aesthetic ramifications of the relationship between private images and their migration to the public realm in the era of digitisation.
The day-long symposium will examine ways in which contemporary practices might contest traditional definitions of vernacular photography today, and topics for discussion will include: authenticity in light of citizenship journalism; personal images on shared online platforms; the ethics of family imagery in the media; oral history and the family album; and the problematic ubiquity of digital media and computing.
Speakers: Dr Sophie Beard (UCA); Dr Sarah Kember (Goldsmiths); Trish Morrissey (Photographer); Dr Annebella Pollen (University of Brighton); Prof Gillian Rose (The Open University); and Prof Julian Stallabrass (The Courtauld Institute of Art).
Click the red links for abstracts and timetable.
Tickets are free for University of Westminster staff and students in English, Linguistics and Cultural Studies, but numbers are limited so please book a place by email from Sas Mays: s.mays@westminster.ac.uk Other interested parties should book tickets online through The Photographers' Gallery.
Co-Organised by Sas Mays (IMCC), in association with Johanna Empson and Karen McQuaid at The Photographer's Gallery.

The Institute for Modern and Contemporary Culture
University of Westminster Department of English, Linguistics and Cultural Studies
32-38 Wells Street, London W1T 3UW. United Kingdom.