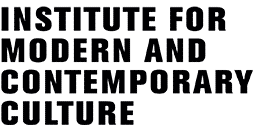 Our friends in the India Media Centre at University of Westminster are organizing a series of fascinating events, please see details below:
Thursday 13th October, 6.30pm
BHOPALI, a film
Bhopali, (dir. Max Carlson, 2011, 89 mins) is a multi-award-winning documentary about the survivors of the world's worst industrial disaster, the 1984 Union Carbide gas leak in Bhopal, India. After the screening Mick Brown (journalist, writer and broadcaster) will chair a panel discussion with filmmaker Pawas Bisht (University of Loughborough), author, Meaghan Delahunt, (University of St Andrews) and Tim Edwards (International Campaign for Justice in Bhopal).
Venue: The Old Cinema, University of Westminster, 309 Regent Street, London W1B 2UW
Friday 14th October, 6.30pm
FORGOTTEN ERA: PARSI THEATRE AND EARLY INDIAN CINEMA
Kathryn Hansen, (University of Texas at Austin), a cultural historian with a special interest in Indian theatre, will present material from her new book Stages of Life: Indian Theatre Autobiographies (Anthem Press). This will be followed by a round-table discussion with Francesca Orsini, Reader in the Literatures of North India, SOAS; Rosie Thomas, Reader in Film and Director of CREAM and Co-director of India Media Centre at the University of Westminster; and Ravi Vasudevan, Professor of Film, Director of the Sarai Centre, Delhi, and Smuts Fellow at University of Cambridge.
Venue: Fyvie Hall, University of Westminster, 309 Regent Street, London W1B 2UW
Monday 17th October, 6.30pm
THE MAKING OF A MODERN INDIAN ARTIST-CRAFTSMAN: DEVI PRASAD
Devi Prasad was India's pioneering artist-potter, visionary educationist and pacifist. This event looks at how his story exemplifies the importance of the Arts and Crafts Movement in shaping the nature of Modernism in India, and the role of pottery and the community of potters that Prasad set up. Naman P. Ahuja, (Jawaharlal Nehru University, New Delhi), will speak about the themes of his new book, The Making of a Modern Indian Artist-Craftsman: Devi Prasad, followed by a conversation with architect Sunand Prasad, Devi Prasad's son, and with potter and writer, Julian Stair, Visiting Lecturer in Ceramics at the University of Westminster.
Venue: The Boardroom, University of Westminster, 309 Regent Street, London W1B 2UW
Friday 2nd November, 5pm – 9pm
INDIAN ARTS ON FILM: Charles Correa, Bhupen Kakar, Nalini Malani and Vivan Sundaram
What makes a successful documentary about art? What specific issues arise when translating the visual arts onto film? How far do different cultural contexts require different approaches? Award-winning arts filmmakers and scholars, Arun Khopkar and John Wyver (Iluuminations and University of Westminster), together with art historian Partha Mitter (University of Sussex), discuss these questions, followed by a screening of two of Khopkar's films: Figures of Thought (1990, 33 mins), on Bhupen Kakar, Nalini Malani and Vivan Sundaram, and Volume Zero: The Work of Charles Correa (2008, 59 mins) on India's most eminent architect.
Venue: P3 Gallery (5pm) and Cayley Lecture Theatre (7pm), University of Westminster, 35 Marylebone Road, London NW1 5LS
These events have been organised in association with our partners, DSC-South Asia Literature Festival and Magic Lantern Persistence Resistance Festival. As spaces are limited, BOOKING IS ESSENTIAL (follow web-links for each event). For full details visit http://www.westminster.ac.uk/schools/media/cream

The Institute for Modern and Contemporary Culture
University of Westminster Department of English, Linguistics and Cultural Studies
32-38 Wells Street, London W1T 3UW. United Kingdom.