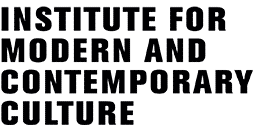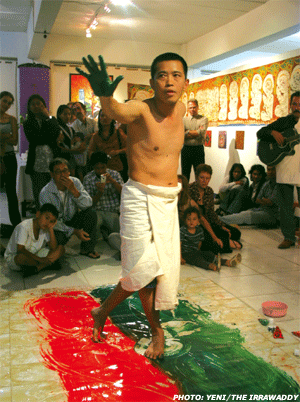 On the evening of Wednesday 30th March, our colleagues in the Group for War and Culture Studies at University of Westminster are organizing the following event, and you're invited:
Home and Away
Wednesday 30th March 2011, 6pm – 8pm, Room 412
University of Westminster, 309 Regent Street, London W1B 2UW
Dr Marian Malet: "Refugees' Influence on Visual Culture in 1930s Britain"
Called 'Hitler's gift to Britain', artist refugees who came to Britain in the 1930s contributed enormously to British culture over the years – whenever they were permitted to do so. This talk will look at a few instances of their artworks and artefacts, drawn from photography, magazines, book design, pottery and architecture. First appearing to be a part of the 'British' fabric of life, these had their origins with refugees who found a temporary or new life here.
Marian Malet works at the Research Centre for German and Austrian Exile Studies, Institute of Germanic and Romance Studies, University of London, School of Advanced Study.
Htein Lin on 'Constrained Art'
Htein Lin will talk about his artistic practice and life experience. Having been a comedian and actor, Htein Lin is a Burmese artist who works with painting, installation, and performance.  From 1998 to 2004, he was in jail for political reasons. There he developed his artistic practice: in the absence of traditional art material, he used items available to him like bowls and cigarette to make paintings and mono-prints on the cotton prison uniform.
Htein Lin has been living in London since 2006. He regularly participates in exhibitions and performance art festivals internationally.  He is a founding member of the Burmese Language Arts website www.kaungkin.com to which he contributes literature and artistic criticism. In 2010, he curated the first Burmese Arts Festival in London.
Dr Kay Chadwick: "Impact and Environment: Philippe Henriot's Radio Propaganda in 1944"
Philippe Henriot was one of the most powerful personalities in WWII France. Appointed as Vichy's Secretary of State for Information and Propaganda in January 1944, his subsequent broadcasting endeavours substantially changed the nature of the "battle of the airwaves" with the Free French abroad. This paper explores the ways in which Henriot's propaganda fed off the environment of endgame Vichy, and considers its impact on public opinion in the final, fraught months of the Occupation.
Kay Chadwick is Senior Lecturer in French in the School of Cultures, Languages and Area Studies at the University of Liverpool. She is currently working on a project funded by the AHRC and the British Academy to produce the first critical edition of Philippe Henriot's radio broadcasts in 1944.
Entrance free. R.S.V.P. Caroline Perret, tel. 020-7911-5000 ext 2307, or e-mail C.Perret@westminster.ac.uk

The Institute for Modern and Contemporary Culture
University of Westminster Department of English, Linguistics and Cultural Studies
32-38 Wells Street, London W1T 3UW. United Kingdom.