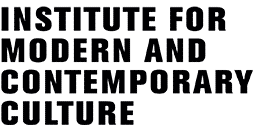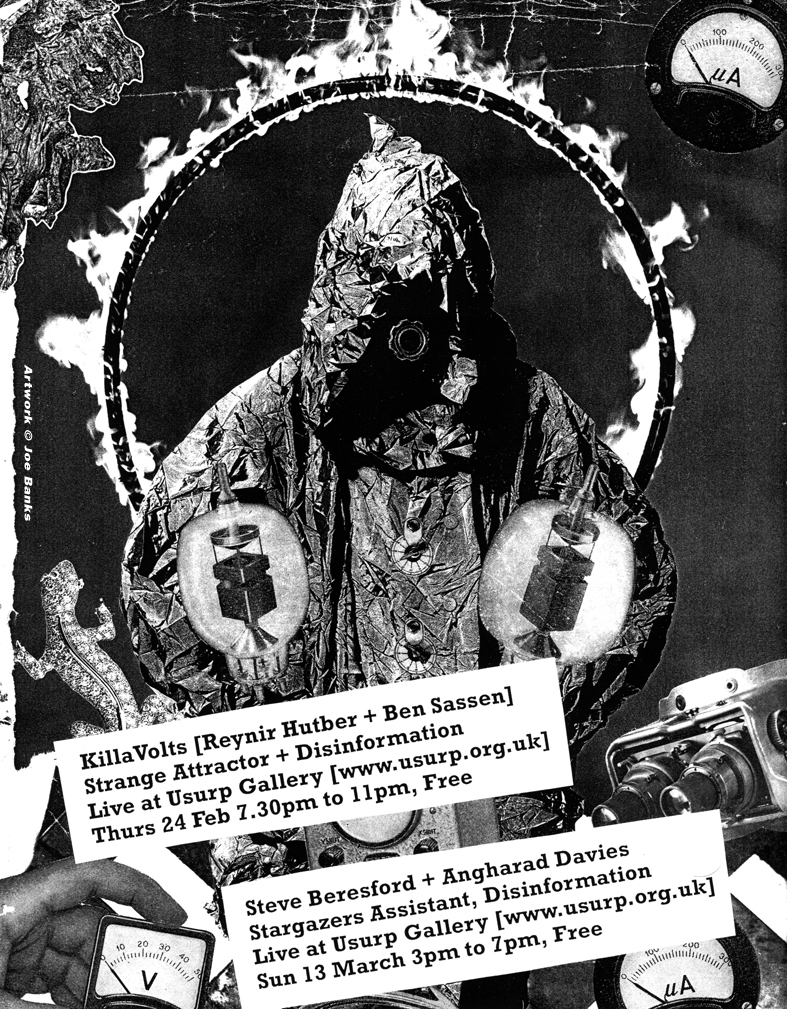 Our friends at Usurp Art Gallery in north London present a series of live musical accompaniments to 'The Origin of Painting' and 'Rorschach Audio' sound installations currently showing at Usurp Gallery…
1. KillaVolts (electronics and video) + Strange Attractor vs Disinformation (live high-voltage electro-medical appliances). Thurs 24 Feb 2011, 7.30pm to 11pm.
2. Steve Beresford (small objects) + Angharad Davies (violin), The Stargazers Assistant (percussion) and Disinformation (electronics). Sunday 13 March 2011, 3pm to 7pm.
Reynir Hutber (KillaVolts) is a video and performance artist and the most recent winner of the Catlin Art Prize. Ben Sassen (KillaVolts) is Junior Professor of Experimental Television at The Bauhaus University in Weimar. Steve Beresford is an internationally renown improvising musician and Senior Lecturer in Music at the University of Westminster. David J Smith (The Stargazers Assistant) is an installation artist and musician well-known for his work with the rock group Guapo. Angharad Davies is a classically trained violinist and active performer in contemporary, improvised and experimental music. Joe Banks (Disinformation) is an installation artist and AHRC sponsored Research Fellow at the Institute for Modern and Contemporary Culture, University of Westminster. Mark Pilkington is the founder of Strange Attractor Journal and author of the new book Mirage Men.
Usurp Art Gallery & Studios
140 Vaughan Road
London HA1 4EB
http://www.usurp.org.uk
Admission Free
Usurp Gallery is 2 mins walk turning right out of West Harrow tube, West Harrow is 20 mins from Baker Street by Met Line towards Uxbridge.

The Institute for Modern and Contemporary Culture
University of Westminster Department of English, Linguistics and Cultural Studies
32-38 Wells Street, London W1T 3UW. United Kingdom.