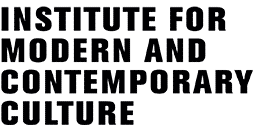 Our friends in University of Westminster's Contemporary China Centre present:
Through Time and Space with Chairman Mao:? The Afterlife and Global Impact of the Great Helmsman
A panel discussion with Pankaj Mishra and Jeffrey Wasserstrom, chaired by Harriet Evans
Monday, July 4, 2011, 5.00 p.m. – 6.30 p.m.
The Boardroom, University of Westminster, 309 Regent Street, London W1B
How is Mao thought about in contemporary China and in other parts of Asia? In what ways have debates about his legacy and posthumous uses of his image paralleled or diverged from those of other larger-than-life figures associated with independence movements from Nehru to Nasser and from Ho to Che? What should we make of the "red song" movement sweeping through the PRC, which can be treated as fueled by nostalgic yearning or attributed to political manoeuvring?
Pankaj Mishra is the author of The Romantics: A Novel, which won the LA Times' Art Seidenbaum Award for First Fiction, An End to Suffering: The Buddha in the World, and Temptations of the West: How to be Modern in India, Pakistan, Tibet and Beyond. His new book The Rise of Asia and the Remaking of the Modern World will be published next year.
Jeffrey Wasserstrom is Professor of History and Chair of the Department at UC Irvine, where he also serves as the Editor of the Journal of Asian Studies. His books include Student Protests in Twentieth-Century China (1991), China's Brave New World (2007), Global Shanghai, 1850-2010 (2009), and China in the 21st Century: What Everyone Needs to Know (2011). He is a co-founder of the "China Beat" blog/electronic magazine.
Harriet Evans is Professor of Chinese Cultural Studies, and Director of the Contemporary China Centre, University of Westminster, and is curator of the exhibition 'Poster Power: Images from Mao's China, Then and Now.'
Contemporary China Centre
www.westminster.ac.uk/schools/humanities/research/asian-studies
For enquiries about the Contemporary China Centre, please contact
Professor Harriet Evans: evansh@westminster.ac.uk

The Institute for Modern and Contemporary Culture
University of Westminster Department of English, Linguistics and Cultural Studies
32-38 Wells Street, London W1T 3UW. United Kingdom.