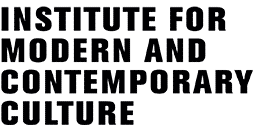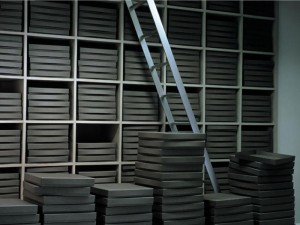 The University of Westminster is seeking a Writer-in-Residence in the University Archive for one academic year starting September 2011.
The award seeks to:
Develop research activity in relation to Creative Writing and the Westminster Archive;
Develop student interest and involvement with the archive; and
Publicise the Westminster Archive and its holdings.
Remuneration: £1,000 for residency during one academic year.
Proposals should highlight how you would use the Westminster archive in your own creative writing, and ways in which you would generate Creative Writing activity in the university related to the archive. Given the range of materials available, we are looking for stimulating approaches to some of the possibilities afforded by the university archive. As part of the residency, you would be expected to lead one workshop with Creative Writing students and present a talk to staff and students on your own work related to the archive towards the end of the academic year.
Applicants should be authors of proven merit. Experience of working in archives would be beneficial but not essential, you will be given a full introduction to the archive. There will be research space available in the archive office, and you will have access to various university facilities including the library. High quality copies of materials in the archive can be provided.
Applications should include:
Detail of published/performed writing and work in progress;
Outline of writing project(s) to be undertaken during the period of appointment, up to a maximum of 500 words;
Confirmation of EU citizenship/residence status.
The deadline for submission is Monday 9 May 2011.  Applications may be sent in hard copy to Dr. Andrew Caink, Department of English, Linguistics and Cultural Studies, 32-8 Wells Street, London W1T 3UW or on attachment to A.Caink@westminster.ac.uk
Shortlisted candidates will be invited to interview in late May/early June.
The Archive includes records from the University's predecessor bodies, the Polytechnic of Central London, the Regent Street Polytechnic, and the Royal Polytechnic founded in 1838. The collections consist of an enormous range of materials, engravings and illustrations of scientific experiments, books and pamphlets, events programmes and posters, legal agreements, photographs, magazines and periodicals, and World War One rolls of honour and service records. Details of the archive's holdings can be found at www.westminster.ac.uk/about/archive-services/archive-holdings and exploratory enquiries can be directed to Elaine Penn (E.S.Penn@westminster.ac.uk)

The Institute for Modern and Contemporary Culture
University of Westminster Department of English, Linguistics and Cultural Studies
32-38 Wells Street, London W1T 3UW. United Kingdom.