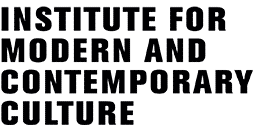 Our friends in the Group for War and Culture Studies at University of Westminster warmly invited you to:
Artist in Conversation: Ori Gersht
Group for War and Culture Studies Seminar
Thursday 16 June 2011, 6.30pm – 8.30pm
Fyvie Hall, 309 Regent Street, London W1B 2UW
Ori Gersht's practice as a photographer is concerned with history and metaphor, journeys and geographical place, intertwined with metaphysical space. Such themes have been explored through major works that document, often obliquely, violent moments in Europe's recent past: the scars and weals left on the sunlit, war-torn buildings in Sarajevo in his Afterwars series, the white images of 'frustrating absence' of his train journey to Auschwitz in White Noise, or the filmed forest loaded with the memory of war in the Ukraine in The Clearing.
At a pivotal moment in the history of photography where digital technology both threatens a crisis and promises a breakthrough, Gersht innovatively researches the possibilities and explores the materiality of his medium through still images and films that (literally) explode the genre of still life. In the films Pomegranate and Big Bang, Gersht has altered Renaissance-like still-life compositions with fast and violent interventions. Whilst a peaceful image is transformed into bloodshed and explosion, a dialogue is established between stillness and motion, peace and violence. In his most recent series of photographs, Chasing Good Fortune (2010), the cherry blossom resonates as a sign of the ephemerality of life. One of its illustrative manifestations was as propaganda in World War II as a representation of soldiers, who were thought of, in combat, to scatter like cherry blossoms, but also to die an honorable and therefore magnificent death.
At a time when many artists dealing with the political are producing work that has more in common with the medium of documentary, Gersht's photographs, in between becoming and disappearing, have a fragile, phantom quality and dream-like texture on the verge of abstraction. More generally, his work is that of a provocative meditation.
Ori Gersht is an internationally renowned photographer and Professor of Photography at the University for the Creative Arts, Rochester.
Entrance free. R.S.V.P. Caroline Perret, tel. 020-7911-5000 ext 2307, or e-mail C.Perret@westminster.ac.uk.

The Institute for Modern and Contemporary Culture
University of Westminster Department of English, Linguistics and Cultural Studies
32-38 Wells Street, London W1T 3UW. United Kingdom.