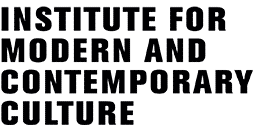 ADVENTURES IN NIGHTLIFE: PAUL KHERA
Thursday 3 November 2011, 19.00 – 23.00
AMBIKA P3
EXHIBITION-FILM SCREENING-MUSIC
Presenting the work of Paul Khera in an evening of film, music and photography on the theme of London nightlife.
EXHIBITION
One off prints featuring intimate moments of London nightlife
FILM SCREENING – 8.00 pm
'Being Continued', 37mins
Part film-noir, part meditation, a cinematic discourse on the journey of wisdom, there's greed, violence, kidnapping; love, tranquility and revelation. This is a film that follows the cycle of human comprehension, gathering knowledge, being perplexed by it, testing wisdom with experience, suffering at the hands of greed, expanding and condensing knowledge, and finding peace. The story is part of the folklore of the himalya, it can be applied to society as a whole, or in the case of this film to an individual.
MUSIC:
Late Night tunes by Maxology
Paul Khera has worked across the full spectrum of the visual arts. He started his career taking stills at Channel 4, playing in a band, and designing sleeves for another. Through a chance meeting at college, he started working for the ICA in London, designing posters and catalogues, for amongst others Jake & Dinos Chapman, Lawrence Weiner, William Wegman and Damien Hirst. After the Arts came fashion, a short stint at Elle, and then Vogue. Following that was a period at corporate design heavyweights Ideo, on large-scale projects for P&G in Geneve and Vodaphone in Lisbon. Interspersed were a few projects for the British Council, which took him from Tokyo (an interactive project, describing Britain to the Japanese) to Damascus to Kano (an attempt to foster Muslim Christian tolerance through typography). Lately the projects have mainly been self-motivated, he designed a Hospital in rural India, using only local know-how and vernacular and is currently working on a six year scheme, a hand built retreat in the Himalayas; in which he designed everything from the building to the interior and the furniture… in the meantime he found time to write a book on philosophy and folklore, and a suite of music to go with it. Khera has also been commissioned to follow around the rock band Suede for a year, taking photographs at various gigs from the 100 club to the Royal Albert Hall documenting their return to fame, as well as build up a riveting portfolio of portraits from the nightlife of London.
AMBIKA P3, 35 Marylebone Road, London NW1 5LS
Entrance free.
http://www.p3exhibitions.com/
http://www.paulkhera.com/

The Institute for Modern and Contemporary Culture
University of Westminster Department of English, Linguistics and Cultural Studies
32-38 Wells Street, London W1T 3UW. United Kingdom.