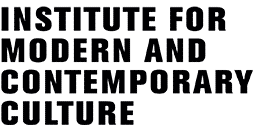 'What's New? The Changing Face of Indian Cinema: Contemporary and Historical Contexts'
Friday 8th and Saturday 9th July 2011
Marylebone Campus, 35 Marylebone Road, London NW1 5LS
Invited speakers include: Filmmakers, Anurag Kashyap and Rituparno Ghosh, Rachel Dwyer (SOAS, London), Shohini Ghosh, (Jamia Millia Islamia University, Delhi), Lalitha Gopalan, (University of Texas at Austin).
Is mainstream Indian cinema moving into a 'post-Bollywood' era?  In recent years a growing number of popular (and not so popular) films made for commercial release have been challenging the conventions of the mainstream multi-genre, song and dance extravaganzas. These films are being made – both within and outside the prevailing studio system – in Mumbai, Chennai, Kolkata and elsewhere. From 'Dev D' to 'Just Another Love Story, Udaan' or 'Peepli Live,' cinematic language is being explored, songs are disappearing or being used in different ways, and strong alternative storylines are presenting a new face of modern Indian society.  These films' hybrid sensibilities are increasingly appealing to the global aspirations of India's urban 'multiplex' generation.
The London Indian Film Festival was set up in July 2010 to showcase this trend, bringing cutting edge Indian films and filmmakers to London audiences. Alongside this summer's festival, the India Media Centre at the University of Westminster, in association with the London Indian Film Festival, is hosting a conference that will bring together filmmakers, industry professionals and academics to explore this new phenomenon within both a contemporary and an historical context.
Full conference: Standard rate £150. One day rate £100
Full conference: Student rate £65.  One day rate £45.
There is an early bird discount if you pay by Thursday 30 June:
Full conference: Standard rate £125. Student rate £50
This covers all conference documentation, refreshments, lunches, a reception, reduced cinema ticket prices to LIFF events, free entry to the final night party, and administration costs.
To register please download the registration form from: http://www.westminster.ac.uk/whats-new_080711
General enquiries: please contact Helen Cohen at: H.cohen02@westminster.ac.uk
Academic enquires: please contact Daisy Hasan at: D.Hasan@westminster.ac.uk
Conference team: Rosie Thomas, Daisy Hasan, Radha Dayal, Helen Cohen.

The Institute for Modern and Contemporary Culture
University of Westminster Department of English, Linguistics and Cultural Studies
32-38 Wells Street, London W1T 3UW. United Kingdom.