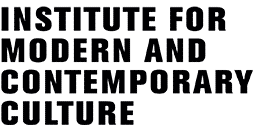 Wednesday 19 October 2011, 4-6pm
Cayley Room, Room 152, University of Westminster, 309 Regent Street, London W1B
'Queer Comrades: Gay Identity and Queer Politics in Postsocialist China'
Dr. Hongwei Bao (Goldsmiths)
One of the most interesting phenomena in modern Chinese language is manifested by the semantic change of the term tongzhi. Literally 'comrade', tongzhi was the most popular address term in China's socialist era. Since the 1990s, the term has been used by LGBT (lesbian, gay, bisexual, transgender) people in the Chinese-speaking world to refer to sexual minorities. Today, the queer use of tongzhi has dominated Chinese cyberspace. How did the change take place? What does the change mean? Was this simply linguistic change, or does it indicate transformations in bodies, desires, identities and subjectivities under shifting governmentalities? In this talk, Dr. Hongwei Bao traces the genealogy of the term tongzhi, discusses its political and social implications, and unveils its pertinence for contemporary Leftist politics.
Dr. Hongwei Bao is a British Academy visiting fellow at the Department of Media and Communications, Goldsmiths, University of London. He has taught media and communication, gender studies, cultural studies and Asian Studies at the National Academy of Chinese Theatrical Arts, Beijing, the University of Sydney, and University of Potsdam.
All welcome, but non-University of Westminster attendees please register with Derek Hird: d.hird@westminster.ac.uk

The Institute for Modern and Contemporary Culture
University of Westminster Department of English, Linguistics and Cultural Studies
32-38 Wells Street, London W1T 3UW. United Kingdom.