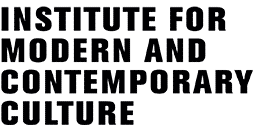 There is a great article in The Guardian this weekend by IMCC affiliate, and Lecturer in Renaissance Literature at Westminster, Saul Frampton. The piece accompanies the publication of Saul's first book, When I Am Playing With My Cat, How Do I Know She Is Not Playing With Me? Montaigne and Being in Touch With Life, published by Faber. You can read more about it here.

The Institute for Modern and Contemporary Culture
University of Westminster Department of English, Linguistics and Cultural Studies
32-38 Wells Street, London W1T 3UW. United Kingdom.