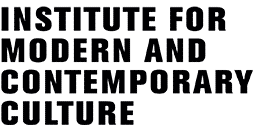 Agit Disco
Conceived & compiled by Stefan Szczelkun,
edited by Anthony Iles
We're very pleased to announce the forthcoming publication of Stefan Szczelkun's new book Agit Disco, which collects the playlists of its 23 writers to tell the story of how music has politically influenced and inspired them. The book provides a multi-genre survey of political musics, from a wide range of viewpoints, that goes beyond protest songs into the darker hinterlands of musical meaning. Each playlist is annotated and illustrated. The collection grew organically with an exchange of homemade CDs and images. These images, with their DIY graphics, are used to give the playlists a visual materiality.
Almost everyone makes selections of music to play to themselves and friends. Agit Disco intends to show the importance of this creative activity and its place in our formation as political beings. This activity is at odds with to the usual process of selection by the mainstream media – in which the most potent musical agents of change are, whenever possible, erased from the public airwaves.
Agit Disco Selectors: Sian Addicott, Louise Carolin, Peter Conlin, Mel Croucher, Martin Dixon, John Eden, Sarah Falloon, Simon Ford, Peter Haining, Stewart Home, Tom Jennings, DJ Krautpleaser, Roger McKinley, Micheline Mason, Tracey Moberly, Luca Paci, Room 13 – Lochyside Scotland, Howard Slater, Johnny Spencer, Stefan Szczelkun, Andy T, Neil Transpontine, Tom Vague
Publication Date: January 2012. RRP: £11.99. ISBN: 978-1-906496-51-7
Mute books, 46 lexington st, london, w1f 0lp. www.metamute.org
Contact: Caroline Heron, caroline@metamute.org, 020 3297 9005

The Institute for Modern and Contemporary Culture
University of Westminster Department of English, Linguistics and Cultural Studies
32-38 Wells Street, London W1T 3UW. United Kingdom.