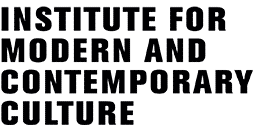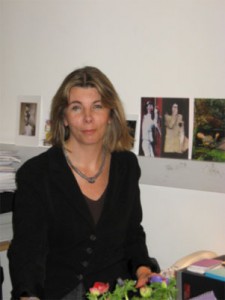 It is a pleasure to announce Dr Victoria Walsh as a Visiting Research Fellow at the Institute for Modern and Contemporary Culture, University of Westminster, for 2011-12.
As a Visiting Research Fellow and Co-investigator of the Tate research project 'Art School Educated: Curriculum Development and Institutional Change in UK Art Schools 1960-present', Victoria will be developing her work on the emergence and impact of practice-led research within the Institute. This position and partnership builds on Westminster's longstanding collaboration with the Tate across research and programming including the current collaboration on the MA Museums, Galleries and Contemporary Culture and the Johns Hopkins Summer School programme.
Victoria is also Visiting Research Fellow in the Arts and Media Department at London South Bank University which builds on her role as Co-investigator of the AHRC funded-project 'Tate Encounters: Britishness and Visual Culture' (2007-10) which was led by LSBU, and includes the completion of the project's publication Post-critical Museology: Theory and Practice in the Art Museum (Routledge 2012).
Prior to this, Victoria was Head of Adult Programmes at Tate Britain (2005-11) where her work spanned both the Research and Learning departments. Previously, she worked as a freelance curator, project manager and research consultant in the fields of visual arts and architecture including the project-management of the competition to select an architect for Tate Modern, the relaunch of the Fourth Plinth Project in Trafalgar Square for the Mayor's Cultural Office, and as Curatorial Consultant the exhibition 'Open Systems: Rethinking art since 1970' (Tate Modern, 2005). She holds an MA in Art History (Courtauld), in Curating (RCA 1995) and a doctorate on the artist Whistler (Oxford Brookes 1996) and has published on post-war British artists Nigel Henderson, Francis Bacon, Gilbert & George and architects Alison and Peter Smithson. As Programme Consultant on the 5th Year Diploma Course 'History and Theory' at the Architectural Association she is currently teaching the 'The Independent Group: Tracing the Parallels in Visual and Urban Culture'.
We really do look forward to working with Victoria in the forthcoming year.

The Institute for Modern and Contemporary Culture
University of Westminster Department of English, Linguistics and Cultural Studies
32-38 Wells Street, London W1T 3UW. United Kingdom.