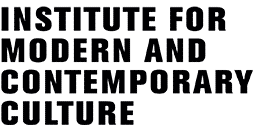 Scarcity Exchanges
University of Westminster, 35 Marylebone Road, London NW1
All talks start at 6.30pm at 5LS
Hosted by our friends in Architecture, a series of exchanges on and around the topic of scarcity, bringing together some of the leading thinkers in the field to expound on one of the most pressing, but often avoided, issues of the day. That resources are diminishing is a commonplace, but scarcity is about much more than the destruction of our natural resource base: it is a socially and economically constructed condition that affects us all, and will increasingly do so. If the 2000s was the decade of false abundance, then the 2010s will likely be defined through scarcity. This series of exchanges will open up the discussion as to what scarcity might mean, and its social, economic, and environmental implications.
11 May: Economies of Scarcity
Dougald Hine and Andrew Simms
18 May: Cities of Scarcity
Alfredo Brillembourg and David Satterthwaite
25 May: Scarcity and Consumption
Ed Van Hinte and Steve Broome
1 June: Concepts of Scarcity
Iain Boal and Lyla Mehta
13 June: Fabricating Scarcities
Saskia Sassen
Tickets are free but please register at http://scibe.eventbrite.com/  
The research project, Scarcity and Creativity in the Built Environment, is led by Jeremy Till at the University of Westminster, with partners at the Oslo School of Architecture and TU Vienna. The project is funded by HERA (Humanities in the European Research Area). For further details visit http://scibe.eu

The Institute for Modern and Contemporary Culture
University of Westminster Department of English, Linguistics and Cultural Studies
32-38 Wells Street, London W1T 3UW. United Kingdom.