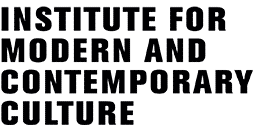 If there is a modern invention that is apocalyptical, it is not the atomic bomb. It is the automobile…
A quick notice that Vol 1, no. 4 of ARCHITECTURE_MEDIA_POLITICS_SOCIETY is now available on-line. This month's issue, 'A Critical Architecture: Comments on Politics and Society', is a fascinating interview-article with Kenneth Frampton.
Read it at: http://architecturemps.com/full-text/

The Institute for Modern and Contemporary Culture
University of Westminster Department of English, Linguistics and Cultural Studies
32-38 Wells Street, London W1T 3UW. United Kingdom.