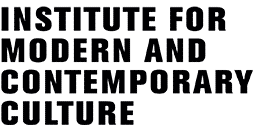 Two very interesting panel discussions taking place this week, as part of the Design Diplomacy series associated with the International Architecture and Design Showcase in Westminster's P3 gallery at Marylebone.
Expanded Territories
Thursday 5th July, 2.00–4.00pm
This colloquium invites the audience to engage in a gallery talk and dialogue with participants of the Ambika P3 International Architecture and Design Showcase around questions of architecture's role in (de)colonization, social (re)construction, national identity formation, human development and global (dis)integration in their countries. Participants include: Phillip Luell, Zahira Asmal, Bryan Bullen, John Allsop and Kevin Talma
Post-Colonial Legacies: South Africa and Namibia
Friday 6th July, 6.00–8.00pm
This panel discussion will exchange knowledge, ideas and experience about the agency of design (urban, architectural, industrial, fashion, graphic) in transforming life in cities in Namibia and South Africa since the end of apartheid. These will include questions of design's agency in overcoming socio-spatial legacies of the past; design's complicity in the recolonisation of cities by neo-liberal and market forces; the impact of mega events on host cities and priorities for design education to meet contemporary challenges. Panelists include: Marion Wallace, Guilermo Delgado, Diana Mitlin, Zahira Asmal, Yvette Gresle, Lesley Lokko and Philip Luehl.
For further details go to: http://designdiplomacy.blogspot.co.uk/

The Institute for Modern and Contemporary Culture
University of Westminster Department of English, Linguistics and Cultural Studies
32-38 Wells Street, London W1T 3UW. United Kingdom.