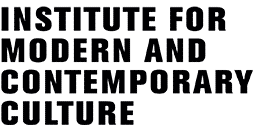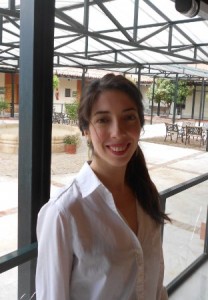 The Institute would very much like to welcome Vanesa Rodriguez Galindo as its new Junior Visiting Research Fellow.
Vanesa, who will be hosted by the Institute for three months, is currently completing her PhD at the Department of History of Art at UNED, Madrid. Her dissertation, 'Retracing the City's Steps: Constructing modernity, the urban gaze and public space in late nineteenth-century Madrid,' examines perceptions of urban modernization as recorded in visual culture. By exploring the intersection between the tropes of costumbrismo, popular imagery, and the modernizing project, her research hopes to demonstrate that everyday experience of the city was not assimilated through the strict binary categories customarily associated to nineteenth-century Madrid – tradition and renewal, public and private, high and low culture – but was in fact fluid and mobile, generating a far more interesting and complex interplay of influences.

The Institute for Modern and Contemporary Culture
University of Westminster Department of English, Linguistics and Cultural Studies
32-38 Wells Street, London W1T 3UW. United Kingdom.