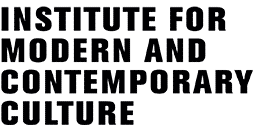 Reading Group at Carroll / Fletcher Gallery
Chapter 1 | Organizing for the Anti-Capitalist Transition
December 12th 2012,7.30pm
Caroll / Fletcher, 56-57 Eastcastle Street, London W1W 8EQ
Chapter 1 is the first session in a series of participatory discussions that will use relevant, accessible texts as a starting point. For this opening meeting, we will be considering David Harvey's 2009 text Organizing for the Anti-Capitalist Transition. In this essay, Harvey analyses the events that have led to the current economic crisis and maps out the various social movements that are currently challenging capitalism.
The discussion will be initiated by David Cunningham, writer, academic and Principal Lecturer in English Literature and Cultural Theory at the University of Westminster and editor at the journal Radical Philosophy; and Jon Goodbun, writer, academic and Senior Lecturer in Architecture at the University of Westminster. The conversation will be open to the audience and their contributions welcome.
To download David Harvey's text click here
Booking essential as places are limited: carrollfletcher.eventbrite.co.uk
Refreshments will be provided
t +44 (0)20 7323 6111
e info@carrollfletcher.com
www.carrollfletcher.com

The Institute for Modern and Contemporary Culture
University of Westminster Department of English, Linguistics and Cultural Studies
32-38 Wells Street, London W1T 3UW. United Kingdom.