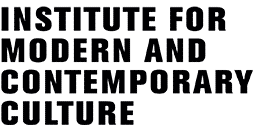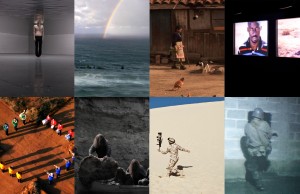 Our friends at the Associação Cultural Videobrasil in partnership with Delfina Foundation and Casa Tomada (São Paulo, Brazil) are pleased to invite applications from visual artists living and working in Brazil and the Middle East, North Africa & South Asia (MENASA) for a three-month artistic residency split between São Paulo and London. The Videobrasil em Contexto Prize (Videobrasil in Context) is focused on artists, under the age of 35, whose practice involves a strong element of research and production. Two artists (one from Brazil and another from MENASA) will be selected to undertake the three-month residencies from mid-September 2012 and produce a new works in response to Videobrasil's Collection.
The Collection available for each artist are the works that have been part of the Southern Panoramas show each year since 1990, when Videobrasil focused on the geopolitical South.  An overview of this 20+ year selection is available for the applicants at:  www.videobrasil.org.br/vbonline During the residencies, various public platforms will be created for the artists in São Paulo and London.  At the end of the residency, the artists will be asked to prepare a presentation of their projects to be part of the activities of the 30th Anniversary of the International Contemporary Art Festival SESC_Videobrasil in October 2013.
– Deadline for applications: 8th June 2012
– Artists shortlisted: June 15th, 2012
– Interviews with shortlisted artists through Skype: June 20th to July 22nd, 2012
– Announcement of Selection: 2nd July, 2012
– Program Length: September 17th – December 29th, 2012
[São Paulo: September 17th – October 29th, 2012; London: October 29th – December 17th, 2012]
For more information on the programme and selection process, please download an application form here in English.

The Institute for Modern and Contemporary Culture
University of Westminster Department of English, Linguistics and Cultural Studies
32-38 Wells Street, London W1T 3UW. United Kingdom.