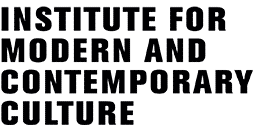 We are delighted to announce the publication of Alexa Wright's book A View From Inside from White-Card. Including essays from Graham Thornicroft and Jeanne Randolph, A View From Inside challenges our preconceptions about what constitutes reality. The ten portrait photos in the book draw on the principles of eighteenth-century portrait painting to give form to the unique realities encountered by different people during psychotic episodes.
The book is published to accompany a series of ten framed photographic portraits (76 x 100 cm / 30 x 40 inches) designed for gallery exhibition.
RRP £22.00
ISBN: 978-0-9571558-0-0
For more information visit: www.alexawright.com

The Institute for Modern and Contemporary Culture
University of Westminster Department of English, Linguistics and Cultural Studies
32-38 Wells Street, London W1T 3UW. United Kingdom.