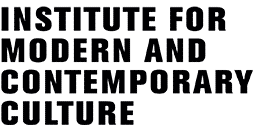 Wednesday 7th March, 1.15pm – 2.30pm
Room 257, University of Westminster, 309 Regent Street
Matthew Taunton (Queen Mary, University of London)
'Socialism, Literature and the Radiant Future: Before and After 1917'
Abstract: The idea that a "radiant future" (in Zinoviev's phrase) was just around the corner was central to the Soviet myth. But how were Western ideas about the future affected by the advent of the Bolshevik revolution? This paper will suggest that the bright eyed visions of the future prevalent in the fin de siècle and the Edwardian period were increasingly replaced, after 1917, by sectarian debates about Russia. The future had become a spatial, rather than a purely temporal entity – whether it was to be welcomed as the true democracy (Shaw, the Webbs) or feared as a totalitarian nightmare (Orwell, Koestler, Nabokov). Speculative fictions like those of Morris, Bellamy, and Wells gave way to anti-Communist texts like Darkness at Noon, Nineteen Eighty-Four and Bend Sinister, and endorsements of Stalinism by Day Lewis, Shaw and others. This paper explores a range of ways in which 'the future' had to be rethought in light of the events of 1917.
PLEASE NOTE: We have changed seminar rooms this week and will be in Regent Street room 257.

The Institute for Modern and Contemporary Culture
University of Westminster Department of English, Linguistics and Cultural Studies
32-38 Wells Street, London W1T 3UW. United Kingdom.