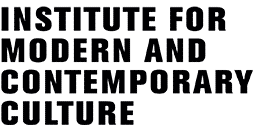 Wednesday 6th June 2012, 4pm
Room 358, University of Westminster, 309 Regent Street, London W1B 2UW
Professor Thomas Y. Levin
Princeton University / IKKM Bauhaus University, Weimar
"Ghostly Surveillance: Some Stabs in the Ciné-Narratological Dark"
Simultaneous with the increasingly widespread use of surveillance as a narrative device in contemporary cinema – its most obvious manifestation being the rise of so-called "real-time" transmission characteristic of CCTV systems in films such as The Truman Show — we are also witnessing a curious proliferation of ghosts within the surveillant machinery, from disturbing videocasettes desposited mysteriously on doorsteps (Lost Highway, Caché) to the re-appearance of people who are supposedly dead on the screens of corporate security systems (Michael Almereyda's Hamlet [2000]) and the documentation of the presence of demons by means of home surveillance cameras (Paranormal Activity).  While it could be argued that at least since Bentham, there has always been a ghostly dimension to surveillance (the panoptic tower functions despite the complete inability to determine whether anyone is actually really inside), what might these ghostly apparitions reveal about the assumptions we make about surveillance images, indeed about cinema as such?
Thomas Y. Levin teaches media theory and history, cultural theory, intellectual history, and aesthetics. His essays have appeared in October, Grey Room, New German Critique, Screen, The Yale Journal of Criticism, and Texte zur Kunst. He translated and edited the critical edition of Siegfried Kracauer's The Mass Ornament: Weimar Essays (1995). He was part of the curatorial collective responsible for the first exhibition on the Situationist International at the Centre Pompidou, ICA London and the ICA Boston in 1989. Levin also conceived and curated the exhibition CTRL [SPACE], Rhetorics of Surveillance from Bentham to Big Brother which opened at at the ZKM Center for Art and Media Technology in Karlsruhe in October 2001 and edited the catalogue under the same title (with Ursula Frohne and Peter Weibel). His more recent curatorial activities include Anxious Omniscience: Surveillance and Contemporary Cultural Practice (Princeton University Art Museum, 2002), 911+1: The Perplexities of Security (Watson Institute, Brown University, 2002) and The Arts of the Future will be Radical Transformations of Situations, or They will be Nothing': Guy Debord Cineaste (Slought Foundation, Philadelphia, 2006).

The Institute for Modern and Contemporary Culture
University of Westminster Department of English, Linguistics and Cultural Studies
32-38 Wells Street, London W1T 3UW. United Kingdom.