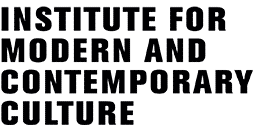 From our friends at the Centre for Research in Modern European Philosophy (CRMEP), Kingston University
Workshop – Transdisciplinary Problematics
Anti-humanism and Gender Studies
17-18 May 2012, London

This two-day workshop will examine the notion of a transdisciplinary problematic, via the cases of anti-humanism and gender studies. The first day will approach theoretical anti-humanism from the standpoint of its destructive effect upon disciplinary fields in the humanities and as a radical problematisation of the discipline of philosophy in particular. The second day will focus on gender studies as a transdisciplinary problematic and on the transdisciplinary nature of the concept of gender itself. Topics will include the historical reconstruction of 'gender' as a boundary-crossing concept; the relation of its conceptual content to its functioning as a general concept across disciplines; the transformation of the disciplines in the humanities by 'gender' and gender studies; and the current productivity of 'gender'.
Day 1: Anti-humanism
17 May 2012, 10.00–18.00
Bolivar Hall, 54 Grafton Way, London WC1
Introduction: Peter Osborne & Eric Alliez (CRMEP, Kingston University)
Etienne Balibar (Philosophy, University of Paris X/Irvine)
'Anti-Humanism, and the Question of Philosophical Anthropology'
Respondent: Patrice Maniglier (University of Essex)
Nina Power (Philosophy, Roehampton University/Royal College of Art)
'Is Antihumanism Transdisciplinary?'
David Cunningham (English, University of Westminster)
'Intersciences, Philosophy and Writing'
Respondent: Simon Morgan Wortham (English, Kingston University)
Day 2: Gender Studies
18 May 2012, 10.00–18.00
Large Common Room, Goodenough College, Mecklenburgh Square, London WC1N
Introduction: Stella Sandford (CRMEP, Kingston University)
Tuija Pulkkinen (Women's Studies, University of Helsinki)
'Disciplinarity and Transdisciplinarity in Gender Studies'
Sara Heinamaa (Philosophy, University of Helsinki)
'Sex, Gender and Embodiment: A Critique of Concepts'
Elsa Dorlin (Political Science, University of Paris VIII)
title tba
Ken Corbett (Psychotherapy & Psychoanalysis, New York University)
'The Transforming Nexus: Psychoanalysis, Social Theory and Queer Childhood'
Respondent: Lynne Segal (Psychosocial Studies, Birkbeck, London)
The event is free, but registration is essential at the following website: http://workshopthree.eventbrite.com/
Further information and background texts, go to: http://fass.kingston.ac.uk/activities/item.php?updatenum=1962
Other enquiries: S.Sandford@kingston.ac.uk
This is the third public workshop of the AHRC-funded project 'Transdisciplinarity and the Humanities: Problems, Methods, Histories, Concepts'
2011–2013 (AHRC 914469)

The Institute for Modern and Contemporary Culture
University of Westminster Department of English, Linguistics and Cultural Studies
32-38 Wells Street, London W1T 3UW. United Kingdom.