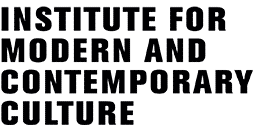 Black Gold film showing
Room LA103, University of Westminster, Marylebone, Tues 22 October, 6pm
If you've never given much thought to the lives affected each time you choose one brand of coffee over another, allow this handsomely mounted documentary from British filmmakers Marc and Nick Francis to serve as a bracing, double-shot of reality. Focusing exclusively on the coffee-producing regions of Ethiopia — the so-called "birthplace of coffee" — the Francis brothers explore the long and unnecessarily convoluted chain that brings the area's highly prized coffee beans to the shelves of your supermarket, specialty store or Starbucks. The market prices for coffee are set by buyers and sellers in the financial capitals of New York and London, far from the growers who are most often unaware of the market rate, and at the time of filming, farmers' profits dropped to a 30-year low: One kilo of beans, which can brew up to 80 cups of $3-a-shot coffee nets the grower less than 23 cents. And yet over the last 15 years, retail sales of coffee have nearly tripled to $80 billion a year with four multinational corporations — Kraft, Nestle, Procter & Gamble and Sara Lee — dominating the market.
Followed by Q&A with the directors.

The Institute for Modern and Contemporary Culture
University of Westminster Department of English, Linguistics and Cultural Studies
32-38 Wells Street, London W1T 3UW. United Kingdom.