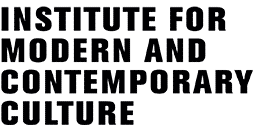 Foreclosure
Joint Brunel University and University of Westminster Conference for Research Students
University of Westminster, June 17 and 18, 2013
Doctoral students are invited to submit a proposal for the two-day interdis­ciplinary conference, Foreclosure, that aims to bring together law, art and politics. We understand foreclosure as the art of ordering and securing a common ground for the unfolding of a common experience; the exchange of affects and perspec­tives; and the performance of bodies and spaces. Art, Law and Politics habitually build walls around their concepts and prac­tices. Foreclosure aims to encourage the exploration of practic­es and performances of law, art and politics through the prism of their shared operation; the investigation of the juncture between their disciplinary fences; and the unfolding of the fragil­ity of their mechanisms. This conference invites you to take up this task, to think, write, speak, draw and perform ways to disclose the foreclosures; to propose artistic, political and legal modes able to unleash the potentialities often imprisoned within their [individual] apparatuses.
This call is for PhD students only and invites papers or per­formances from all areas in the Arts, Humanities and Social Sciences. Papers can be critical articles, fieldwork reports, creative readings or/and performance/presentation (including sound, film, installation, theatre, exhibition, etc) of no longer than 20 minutes in length. Please send a 200-word proposal including the title of your project along with a short biography to: foreclosuresconference@gmail.com.
Deadline: February 28 2013
With regards from the student committee: Caterina Nirta, Danilo Mandic, Andrea Pavoni, Serena Volpi, Jessica Worden, Roswitha Gerlitz

The Institute for Modern and Contemporary Culture
University of Westminster Department of English, Linguistics and Cultural Studies
32-38 Wells Street, London W1T 3UW. United Kingdom.