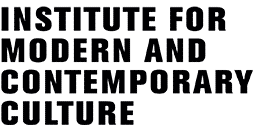 ARCHIVING CHINA IN BRITAIN: MYTHS AND REALITIES #6
DIASPORIC TRANSLATIONS
Department of English, Linguistics and Cultural Studies, University of Westminster
Co-hosted with the Contemporary China Centre
Friday 24 May 9.30am–5.30pm, The Cayley Room, University of Westminster, 309 Regent Street, London W1B 2UW
Entrance is free but strictly limited so it is essential to book your place by emailing Anne Witchard: anne@translatingchina.info
9.30AM – Coffee served in Room UG05
10.00AM – 'The work of Ming-Ai (London) Institute 院 徽 涵 意 and their historical project on British Chinese history'
Chungwen Li and Aubrey Ko will be talking about Ming-Ai, set up in 1993 to promote social, cultural, educational and economic exchanges among the peoples of Hong Kong, China and Britain, http://www.ming-ai.org.uk
10.30AM – 'On Not Speaking Chinese – The Hidden Lives of the Chinese in the Caribbean'
Chrys Chijiutomi, Associate Research Assistant for 'China in Britain: Myths and Realities' # 6, currently taking the MA, Culture Diaspora Ethnicity at Birkbeck College, University of London.
This paper will examine the historical and contemporary presence of Chinese communities in the Caribbean and consider what 'Chineseness' means in an age of globalisation and diaspora, looking at the socio-cultural impact and influences of Chinese Caribbean communities on artforms such as music (e.g. reggae), literature, theatre, dance, food cultures and visual art.
11.00AM – Morning Coffee served in Room UG05
11.15AM – 'China in Britain: China in the Caribbean'
Dr. Judith Misrahi-Barak (Paul-Valéry University Montpellier III, France).
11.45AM – Diasporic Migrations panel chaired by Dr. Diana Yeh
12.00PM – 'How Jim was Shanghaied: 1930s Shanghai and its lasting influence on the writing of JG Ballard'
Duncan Hewitt (New York University in Shanghai)
The unique environment of the Shanghai of the 1930s and '40s has exerted a lasting influence on the world of English literature through its impact on the distinctive vision of the writer JG Ballard. This paper looks at how Shanghai's rampant consumerism, highly developed media culture and constant threat of violence influenced not only those of Ballard's works which deal explicitly with his Shanghai childhood, but also the author's writing and worldview throughout his career. It's something Ballard initially denied, but came to acknowledge in his later years – though it's a connection which has yet to be embraced by the Shanghai authorities.
12:45PM – 'East West Connectivities in Two Dances: Red Detachment of Women (1964) and The Nightingale (1981)'
Dr. Geraldine Morris (Roehampton University)
The paper examines the notion of identity by reference to two dance works created in contrasting nations, the Peoples Republic of China and the United Kingdom, and considers the extent to which an aesthetic object can be a representation of a country's culture. Using a multidisciplinary approach, Morris will examine the ways in which opposing ideologies merge in these works producing an East/West fusion. Red Detachment of Women (1964), created by a collaborative team of three, Li Chengxiang, Jiang Zuhui and Wang Xixian, was made in the years leading up to the Cultural Revolution. It was conceived as a patriotic, anti-bourgeois work, derived entirely from Chinese values, and yet is suffused with Western ideals and imagery. The Nightingale (1981) choreographed by Frederick Ashton, the founder choreographer of the Royal Ballet, is a hybrid work, comprising dance and song mixing East and West but perceived as Western. Dances are identified mainly through their choreography, so a dance that embodies a Western style of movement can only ever be partially Eastern, whatever the narrative content. In Red Detachment of Women, while the story, sets and costume are evidently Chinese, the movement and form is balletic and embraces a Western aesthetic. In contrast, The Nightingale borrows from Chinese regional dance but is framed by British balletic culture. The paper demonstrates that by teasing out the complexities of a dance work, the perception of its cultural identity can be both disturbed and challenged.
1.15PM – Buffet Lunch in Room UG05
2:15PM – 'Only Connect: New Media and Chinese Overseas from the Age of the Telegraph to that of the Internet'
Jeffrey Wasserstrom (Chancellor's Professor of History at University of California, Irvine)
This presentation will look at comparisons and contrasts between the ways that different technologies of communication have fascinated and been used by Chinese to keep in touch with one another and learn about the world from the 1870s through the present. Points of departure will include globetrotter Li Gui's accounts of telegraphy in his book about his 1876 trips around the world; the role that circular telegraphs played in political struggles of the late 1800s and early 1900s; the significance of the then-very-new form of email in spreading word of the Tian'anmen rising among Chinese studying in the West; and the growing importance of blogs, microblogs, online only journals, and other digital forms in connecting people within and beyond China.  
3:00PM – 'Cosmopolitans Four Ways: Artists of Hong Kong's Visual Diaspora'.
Pamela Kember is an Independent Art Historian, Curator, and a Director on the Board of the Asia Art Archive Hong Kong.
The 'cosmopolitan nomad' articulates the state of existence of a number of migrant Chinese artists originally from Hong Kong who seem to inhabit a transnational existence, in the sense of constantly crossing borders, cultures and communities, internationally. This paper will examine the creativity of four such émigré Hong Kong artists, John Young (AUS) Paul Chan (USA) Suki Chan, (UK) and Simon Leung (USA) and focuses on specific diasporic subjectivites that inform their respective practices to date. The paper will examine the relationship between the diversity of their practices whilst dealing with specific frames of reference: concepts of memory, belonging and displacement.
3:30PM – 'Transcultural Curating – Global perspectives on Contemporary Chinese Art'
Rachel Marsden is Research Curator (part-time) for Chinese Arts Centre (Manchester, UK) and Coordinator (part-time) for the Centre for Chinese Visual Arts (CCVA) (Birmingham, UK and China).
4:00PM – Afternoon Tea in Room UG05
4.15PM – 'The Fu Manchu Complex'
Daniel York will discuss his work as a founding member of the British East Asian Artists' group who have pressured the UK theatre industry to offer more opportunities to East Asian theatre artists. As a result of this, the Arts Council, Equity & SOLT/TMA recently sponsored an event at the Young Vic Theatre attended by 200 people to raise awareness of East Asian theatre practitioners, which Daniel helped organise as a member of the event steering committee.

The Institute for Modern and Contemporary Culture
University of Westminster Department of English, Linguistics and Cultural Studies
32-38 Wells Street, London W1T 3UW. United Kingdom.