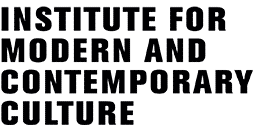 Jon Goodbun's review of Eden Medina's fascinating Cybernetic Revolutionaries: Technology and Politics in Allende's Chile is currently up as a freebie on the Radical Philosophy website here.

The Institute for Modern and Contemporary Culture
University of Westminster Department of English, Linguistics and Cultural Studies
32-38 Wells Street, London W1T 3UW. United Kingdom.