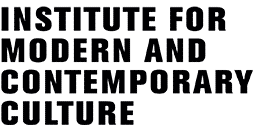 A quick notice that Vol 2, no. 2 of ARCHITECTURE_MEDIA_POLITICS_SOCIETY is now available on-line.
Ten years ago this month Daniel Libeskind won the competition for Ground Zero. It was a story of politics, economics and media manipulation. In this month's edition of the journal, he looks back on the most emotive and polemic architectural project of recent times and discusses the relationship between politics and architecture in the context of trauma.
Read it at: http://architecturemps.com/

The Institute for Modern and Contemporary Culture
University of Westminster Department of English, Linguistics and Cultural Studies
32-38 Wells Street, London W1T 3UW. United Kingdom.