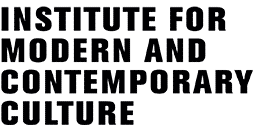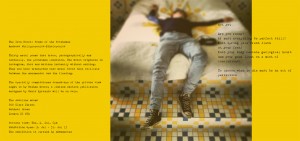 Iron Books: Poems of the Posthuman
Andreas Philippopoulos-Mihalopoulos
Exhibition from July 5 – 31, 2013
The Gasoline Rooms, 300 Clare Street, London E2 9HD
Thirty metal poems that trace, photographically and textually, the posthuman condition. The works originate in instagram, shot and written instantly without editing. They are here transported onto metal books that oscillate between the monumental and the fleeting.
Andreas Philippopoulos-Mihalopoulos is Professor of Law and Theory at the University of Westminster and a member of the Advisory Board of the IMCC.

The Institute for Modern and Contemporary Culture
University of Westminster Department of English, Linguistics and Cultural Studies
32-38 Wells Street, London W1T 3UW. United Kingdom.