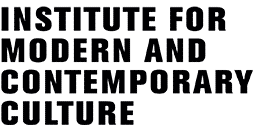 We are delighted to announce the publication of a new book by the IMCC's Alexa Wright, Monstrosity: The Human Monster in Visual Culture, from I.B. Tauris.
From the 'Monster of Ravenna' to the 'Elephant Man', Myra Hindley and Ted Bundy, the visualization of 'real', human monsters has always played a part in how society sees itself. But what is the function of a monster? Why do we need to embody and represent what is monstrous? This book investigates the appearance of the human monster in Western culture, both historically and in our contemporary society. It argues that images of real (rather than fictional) human monsters help us both to identify and to interrogate what constitutes normality; we construct what is acceptable in humanity by depicting what is not quite acceptable.
There will be a drinks reception to celebrate the launch of Monstrosity on Wednesday 26 June, from 6.30-8.30, in the café at Toynbee Studios, 28 Commercial Street, London E16AB. RSVP to Naomi French at: nfrench@ibtauris.com
Alexa Monstrosity Book Launch Invitation
Alex has also written a new piece for the IB Tauris blog. Read it here: http://theibtaurisblog.com/2013/06/25/facing-evil/

The Institute for Modern and Contemporary Culture
University of Westminster Department of English, Linguistics and Cultural Studies
32-38 Wells Street, London W1T 3UW. United Kingdom.