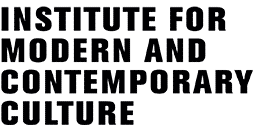 Materialisms Old and New: London Reading Group
Westminster Forum, 5th Floor, 32-38 Wells Street, London, W1T 3UW
The 'Materialisms Old and New' reading group organise regular meetings to discuss both old and new materialist understandings of markets, rationalities, agency, contingency, power and governance. This is not a lecture course so we will be mixing up the texts and approaching key or interesting readings in an informal and flexible way, with a brief introduction by one of the group. The next two meetings are:
Thursday 30 January 2014, 6.30-8.00 pm
Michael Callon et al., Acting in an Uncertain World: An Essay on Technical Democracy
Introduced by Michele Ledda (University of Westminster).
Wednesday 19 March 2014, 6.30-8.00 pm
William Connolly, The Fragility of Things: Self-Organizing Processes, Neoliberal Fantasies, and Democratic Activism
Introduced by David Chandler (University of Westminster).
Meetings are open to all. If you would like to be added to the working group mailing list, please contact David Chandler at d.chandler@wmin.ac.uk.
Sponsored by the Centre for the Study of Democracy, University of Westminster and the Centre for Media & Culture Research, London South Bank University.

The Institute for Modern and Contemporary Culture
University of Westminster Department of English, Linguistics and Cultural Studies
32-38 Wells Street, London W1T 3UW. United Kingdom.