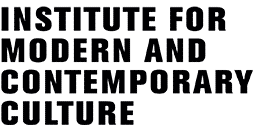 A quick plug for our friends and neighbours at the Carroll/Fletcher Gallery:
Reading Group | Chapter 5: The Hard Road to Renewal with Peter Osborne
Tuesday 12 November, 7:00-9:00pm
Carroll / Fletcher, 56-57 Eastcastle Street, London W1W 8EQ
Tickets £5.00, refreshments included
"There is no alternative to making anew the 'revolution of our times' or sinking slowly into historical irrelevance.  I believe, with Gramsci, that we must first attend 'violently' to things as they are, without illusions or false hopes, if we are to transcend the present. … And from that starting point, begin to construct a possible alternative scenario, an alternative conception of 'modernity', an alternative future."
Stuart Hall, The Hard Road to Renewal, 1988
Chapter 5, led by Professor Peter Osborne, will take as its starting point the introduction and conclusion of Stuart Hall's 1988 collection of essays The Hard Road to Renewal: Thatcherism and the Crisis of the Left.  In the twenty-five years since the publication of The Hard Road to Renewal, a period that included thirteen continuous years of Labour government, how has the Left in Britain (both the Labour party and the non-Labour left) responded to Thatcherism's 'authoritarian populism' and 'the decisive break with the post-war consensus, the profound reshaping of social life which it has set in motion'?  And does Hall's analysis of Thatcherism as a 'hegemonic conception of politics as a war of position', and his adoption of a 'discursive conception of ideology' and, after Ralph Milliband, of a notion of 'an accelerated process of recomposition' of class, provide the basis for an 'alternative conception of modernity, an alternative future'?

Reading material: Please click here to download.

Book here: www.carrollfletcher.eventbrite.com


The Institute for Modern and Contemporary Culture
University of Westminster Department of English, Linguistics and Cultural Studies
32-38 Wells Street, London W1T 3UW. United Kingdom.