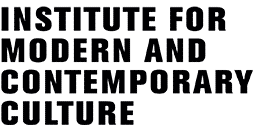 A quick plug for Stir Magazine, edited by former Westminster student Jonny Gordon-Farleigh. Having published over the last couple of years online, Stir is launching into print as a quarterly in April. The issues will feature co-operatives, community-led politics and lots of other bottom-up alternatives.  The first issue will be specially themed on the commons and will be co-edited by David Bollier (editor of The Wealth of the Commons: A World Beyond Market and State).
Annual subscription will be £14 for four issues including P&P. In the meantime, you can read the online publication at: http://stirtoaction.com/

The Institute for Modern and Contemporary Culture
University of Westminster Department of English, Linguistics and Cultural Studies
32-38 Wells Street, London W1T 3UW. United Kingdom.